The following article appeared in the Pitchbook-NVCA Venture Monitor report. Read other articles and learn more about our new partnership.
Build new relationships and discover new cross-border opportunities at SVB's Healthcare Capital & Connections Summit.
We saw life science and healthcare fundraising and investment set records in 2018. How is 2019 shaping up?
Over the past two and a half years, $25 billion was raised by US venture funds to deploy into new and existing life science companies. That $25 billion does not count other investors, including non-US funds, crossovers, corporates, family offices and sovereign wealth funds. This is an incredible amount coming into the ecosystem to support new technologies and science.
Everything is cyclical, however, and the healthcare market will definitely have an off-cycle. Today, we're faced with slowing economies and continued geopolitical noise, including continued US scrutiny of foreign investors. While the healthcare industry is currently experiencing slower activity, 2019 is still on track to be the second-best in recent years for VC investment, after 2018.
Although the pace of US biopharma activity is down slightly in 2019, at the midyear we had already surpassed full-year deal value numbers for 2017. So, are we in a bubble?
No, but it's still frothy. With that said, there are two mitigants to a "bubble burst" downturn in biopharma. First, we've seen a number of big deals with two or more traditional VCs who tend to support companies through cycles. Second, M&A tends to pick up for private companies once IPOs slow down. In fact, our analysis illustrates that more than 50% of M&As and IPOs in the industry involve early-stage companies.
While we're working together to navigate what could be the new normal, it's clear that the fundamentals for life science remain strong around the globe.
What are some of the impacts of global politics and economic slowdowns?
The Committee on Foreign Investment in the United States (CFIUS) is a federal organization tasked with reviewing deals (M&As and other foreign direct investment, including non-controlling interest) involving US companies that might pose a security threat. We have already seen a tangible effect on life science and technology companies, though life science and biopharma in particular may feel it somewhat less than tech. In September, the US Department of the Treasury proposed new regulations that expand the reach of CFIUS to other areas, including real estate located near sensitive government facilities and other investments in certain US companies that provide access to material nonpublic technical information.

If this continues, there is a good chance that innovation in the US healthcare industry will feel an even greater impact. In 2018, Asia's syndicated investments into biopharma across the US and Europe experienced an over 200% surge of capital compared with 2017, comprising almost half of all deal flow into the sector for the year.
On an annualized basis, we're predicting about a 35% decline from 2018 to 2019 in Asia's total syndicated investment into the US and Europe across all healthcare subsectors. That is partly due to more stringent CFIUS scrutiny and a slowdown in the Chinese economy. Looking ahead, the future impact of CFIUS depends on who is viewed as a national security threat.
While it is imperative that intellectual property is protected given that it drives the resources critical to fuel R&D advancements and drug discovery, fear of the unknown cannot inhibit global collaboration to advance human health. We might see smaller investments from China, but we expect that capital will continue to be put to work in the best companies around the globe, regardless of Chinese roots. There will likely continue to be a higher bar favoring quality companies, but the underlying fundamentals are expected to remain strong.
How do investors and companies operate with increased US government scrutiny?
Carefully. Earlier this year, CFIUS forced the China-based majority shareholder of Massachusetts-based PatientsLikeMe to divest its majority holding, and the company was acquired in June by insurance giant UnitedHealth Group. The company's platform enables patients to share their experiences and treatments and generate real-world patient data, which drew scrutiny.
These kinds of reviews can be triggered even by non-US minority shareholders, and not just investors from China. However, because China is the second-largest healthcare market in the world, it is top of mind for the US. With China's growing middle class and aging population comes increased need for more innovative therapies. Need drives demand, and while we may see a slowdown in deal activity, that need is not going to change.
What strategies are US companies pursuing in China?
We are already seeing a shift in strategy and new, more innovative paths forward for US companies that are interested in China. Some are developing strategic relationships with Chinese research institutions. With that said, licensing is still probably the fastest way to address immense unmet medical needs in China. Licensing is a more clear-cut tech transfer because there is typically no equity stake involved. To be successful, companies must do their homework when looking for Chinese partners; this requires full-scale diligence, and your strategy must be crystal clear before you jump in. Go to China, build relationships and partnerships and see for yourself how business is done.
How are Chinese companies raising capital?
Chinese companies are hoping to capitalize on the debut of a new trading platform, a Nasdaq-like board in Shanghai called the STAR Market that launched this past summer. For the first time in mainland China, pre-profit companies may list shares and investors can short shares. This could prompt similar trading reforms for other boards across mainland China, which would present additional alternatives for financing companies across the innovation economy. Still, it's far too early to know the long-term impact.
What I do know is that China's demand for more innovative therapies is only increasing. On the global stage for healthcare, China remains a strong contributor and value driver. With the establishment of the Hong Kong Exchange's new IPO rules and the STAR Market in Shanghai, China clearly hopes to continue as an attractive market for innovators.
What investor dynamics are shaping the US healthcare landscape?
SVB analysis showed that in 1H 2019, the top 15 crossovers backed 41% of US biopharma deals raising more than $80 million. We also noticed an emerging trend in which many large, corporate-only equity rounds existed as part of collaborations or with options to buy.
Tech investors dominated diagnostics/tools companies for most active new investors in the past, but we saw a slowdown there in1H 2019. Instead, tech investors' attention seems to be shifting away from diagnostics/tools companies to AI-enabled biopharma companies with their own drug development pipelines. Biopharma has proven to unlock value early, so this isn't a surprise. We still expect tech companies to acquire diagnostics/tools companies across the AI, machine learning and Big Data landscape.
Which healthcare sectors are poised for the most game-changing advancements?
There is surging interest and advocacy around companies focused on tremendous unmet needs such as rare diseases. These areas typically allow for smaller patient trials. The FDA has seemingly been accepting more risk in this arena and moving ahead with accelerated approvals.
Interest in digital health also continues to ramp, particularly if companies can demonstrate improved patient outcomes and paths to lower healthcare costs. Insurance companies and those that focus on providing primary care, for example, have been raising large rounds.
The convergence of tech and healthcare continues. We are seeing only the tip of the iceberg in terms of the potential of technology, whether it's AI, data analytics or machine learning, to advance human health.
With the industry facing macroeconomic and political headwinds, the global demand for innovative solutions to solve healthcare challenges is only increasing. We expect that the US and European companies will remain interested in gaining access to Chinese investors, R&D capabilities and other collaboration opportunities. We expect that Chinese investors will find new ways to support US companies. Cross-collaboration is critical for healthcare advancement, and investors and companies will adjust to the new normal.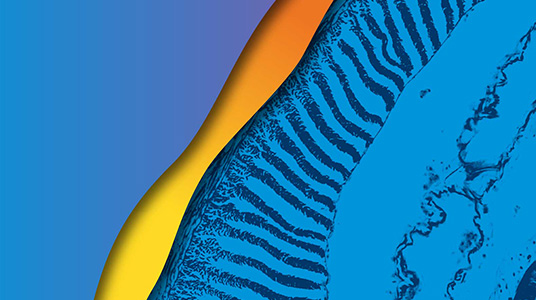 Innovate Next 2021: The future of healthcare
Access full replays from experts shaping the industry.
Learn more