Venture Capital CFOs: We've Got Your Back
When you bank with us, you get what matters.
Commitment for your funds' full lifecycles
125
years First Citizens Bank has been in business
100%
dedicated fund banking team across client service, credit, treasury, and foreign exchange
Relationship building with your peers and LPs
40+
curated insights-sharing events annually1
75+
curated LP introductions annually1
Strength as part of First Citizens Bank
Top 20
US bank by assets2
264%
Uninsured deposits coverage3
Investment grade
rating from S&P and Moody's4
A partner for all VC funds
From emerging managers to the largest firms in the industry.















All companies listed above are independent third parties and are not affiliated with SVB.
Financing
Capital call lines of credit
Fund-guaranteed loans to portfolio companies
NAV-based lending
Banking
Cash distribution customized for funds
Global cash management
Foreign exchange and letters of credit
24/7 online banking
Extended wire hours
Financing
Management company working capital lines
Financing for tenant improvements and placement agent fees
Ownership buyout financing
Partner lines of credit
Banking
Letters of credit for office leases
Global treasury with strategic payment solutions
Foreign exchange
24/7 online banking
Extended wire hours
Make industry connections
Relevant, curated introductions to peers, service providers, and LPs
Unique professional development events
CFO/COO curated information sharing events, enhanced by wine tastings from our premium wine clients
SVB survey findings from CFOs/COOs and LPs
Portfolio intelligence in technology, healthcare, and life sciences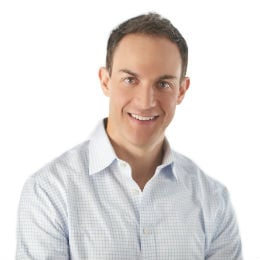 Head of Global Fund Banking
14 years at SVB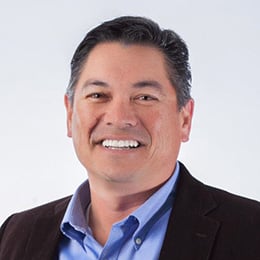 Head of Venture Practice
19 years at SVB
SVB's insights for venture capital CFOs
---
1 Events and LP introductions counts as of YE2022.
2 Top 20 bank rating as of YE2022.
3 Combined company has total liquidity that covers uninsured deposits by 264%; Source: First Citizens BancShares, 6/30/23.
4 Moody's Investor Service, S&P Global Ratings data as of 4/17/23. All Silicon Valley Bank and First Citizens Bank data as of 6/30/23 unless otherwise indicated.

This material, including without limitation to the statistical information herein, is provided for informational purposes only. The material is based in part on information from third-party sources that we believe to be reliable but which has not been independently verified by us, and, as such, we do not represent the information is accurate or complete. The information should not be viewed as tax, accounting, investment, legal or other advice, nor is it to be relied on in making an investment or other decision. You should obtain relevant and specific professional advice before making any investment decision. Nothing relating to the material should be construed as a solicitation, offer or recommendation to acquire or dispose of any investment, or to engage in any other transaction.

All credit products and loans are subject to underwriting, credit, and collateral approval. All information contained herein is for informational purposes only and no guarantee is expressed or implied. Rates, terms, programs and underwriting policies subject to change without notice. This is not a commitment to lend. Terms and conditions apply.

SVB Wealth LLC ("SVBW"), SVB Asset Management ("SAM") and SVB Investment Services Inc. ("SVBIS") are wholly owned, non-bank subsidiaries of Silicon Valley Bank a division of First-Citizens Bank & Trust Company. SVBW and SAM are SEC-registered investment advisers; SVBIS a registered broker-dealer, Member FINRA and SIPC.

Services offered by SAM, SVBW, or SVBIS are not FDIC insured, not insured by any federal government agency, not bank guaranteed, and may lose value.

Foreign exchange transactions can be highly risky, and losses may occur in short periods of time if there is an adverse movement of exchange rates. Exchange rates can be highly volatile and are impacted by numerous economic, political and social factors as well as supply and demand and governmental intervention, control and adjustments. Investments in financial instruments carry significant risk, including the possible loss of the principal amount invested. Before entering any foreign exchange transaction, you should obtain advice from your own tax, financial, legal, accounting and other advisors and only make investment decisions on the basis of your own objectives, experience and resources.

Silicon Valley Bank is not selling or distributing wine or wine-related products. Silicon Valley Bank provides banking and financial services, along with industry insights to Vineyards and Wineries.

Investment products:


| | | |
| --- | --- | --- |
| Are Not insured by the FDIC or any other federal government agency | Are Not deposits of or guaranteed by a Bank | May Lose Value |