Large private and public companies trust SVB with their financial needs
44% of US venture capital-backed companies with an IPO in 2022 and more than 780+ technology and healthcare companies valued over $1B trust SVB as their long-term financial partner.1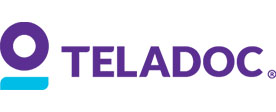 All non-SVB named companies listed are independent third parties and are not affiliated with Silicon Valley Bank, a division of First-Citizens Bank & Trust Company.
Your essential financial partner with industry-leading expertise
---
From navigating global expansion to driving growth in a competitive landscape and managing complex operations, we've earned the trust of our clients to anticipate, understand and support their companies' needs through ups and downs.
Comprehensive debt and equity financing
---
Access tailored debt and equity solutions to help fuel bold organic growth, acquisitions, global expansion or balance sheet optimization.
Best-in-class service
---
Work with a partner whose service is purpose-built around the unique needs, sophisticated solutions and fast pace of scaled innovation companies.
Unparalleled sector expertise
---
Leverage our deep connections and understanding of the innovation economy to access experts, network with peers, and stay informed.
A leader dedicated to the innovation sector
$342B
Total Client Funds²
Banking and financial solutions designed for business and life
Discover the dynamic banking and financial solutions curated for your corporation.
Global Banking
Manage your growing transactions and payment requirements.
Treasury services
FX management and trade finance
Card and merchant services
Liquidity solutions
Investment management
Credit and Capital Solutions
Take a broad and long-term view of your financial goals.
Growth capital and working capital solutions
Asset-based lines of credit
Acquisition financing and syndicated financing
Wealth Management and Private Banking
Access expert advice and guidance to help you achieve your next personal financial milestone.
Flexible credit solutions and personalized banking services for complex needs
Strategic liquidity planning
Tax-smart investing and wealth planning
We live technology
---
Visionary technology organizations are disrupting existing industries, from engineering massive solar and wind projects to creating technologies that change how we interact with each other at home, in our communities, and across the globe. Our mission is to support large private and public tech executives as they drive sustainable growth and innovation.
Learn more
We breathe life science and healthcare
---
Healthcare is changing as we know it. From anti-infective companies focusing on tech to prevent and treat infectious diseases to the demand for doctors to digitize their practice and shift patient care. Our mission is to support large private and public healthcare company executives on their path to achieving financial success while executing with confidence.
Learn more
Specialized solutions that advance your financial strategy
Explore SVB signature insights
---
Dive into market insights and analytics, and stay up to date on exits and other interesting industry trends.