The evolution of the manufacturing sector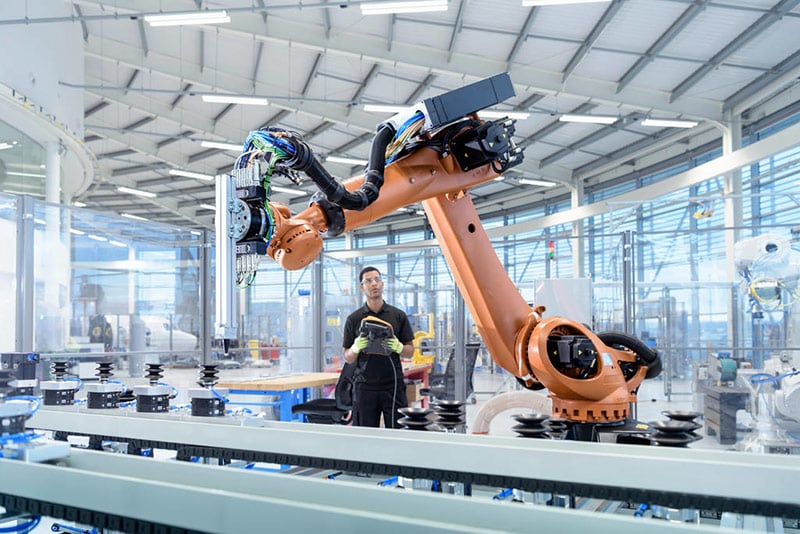 The origins of manufacturing can be traced back to 18th-century Britain, when the cottage industry — production of products in one's home — began. Then came the Industrial Revolution, starting in Britain in the mid-1700s and spreading to continental Europe, North America and Japan by the early 1900s. Since then, manufacturing has moved from steam power to electricity and from manual labor to production lines. In the US, the advent of the assembly line by Henry Ford in 1913 was a real game changer. Today, modern factories rely on electronics, information technology and advanced processes, with humans and machines playing vital roles in the various steps of production.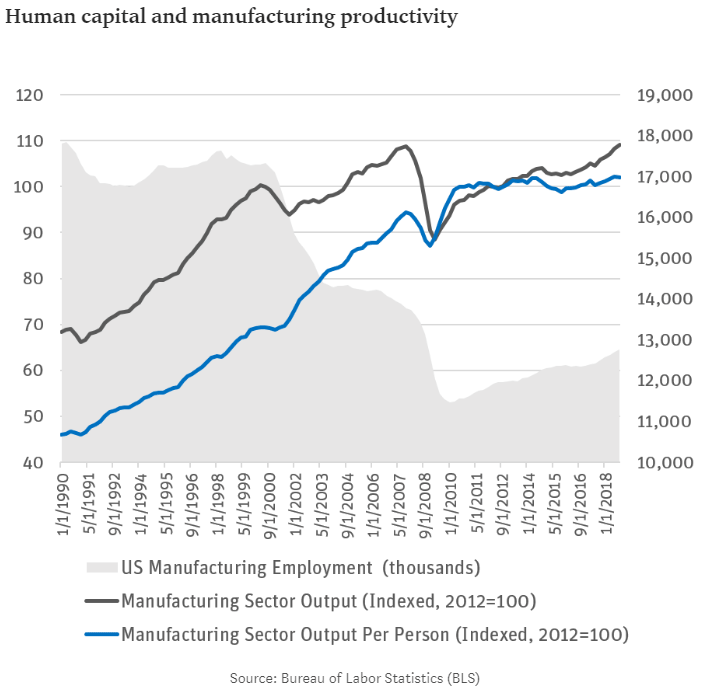 In 2000, employment in manufacturing declined drastically, while productivity continued to rise. The main driver of productivity in manufacturing has been automation — the use of robots to do repetitive tasks with speed and accuracy. Employment in manufacturing has recently increased, but it is still well below peak levels. In contrast, productivity growth, as measured by manufacturing sector output, has slowed. Even more telling, output per person has started to plateau. So, what will drive the next productivity push? The development and convergence of artificial intelligence, additive manufacturing, advanced automation and analytics could be the next catalyst to drive productivity. The outcome: an interconnected, highly automated, digitized "living" factory that is run by data just as much as by electricity.
SVB will take part of the
Digital Factory conference
in Boston on May 7 to learn more. While the term "digital factory" is still fairly nascent in its use, we can look at more established industries that play a key role under the digital factory umbrella, specifically advanced manufacturing and 3D printing.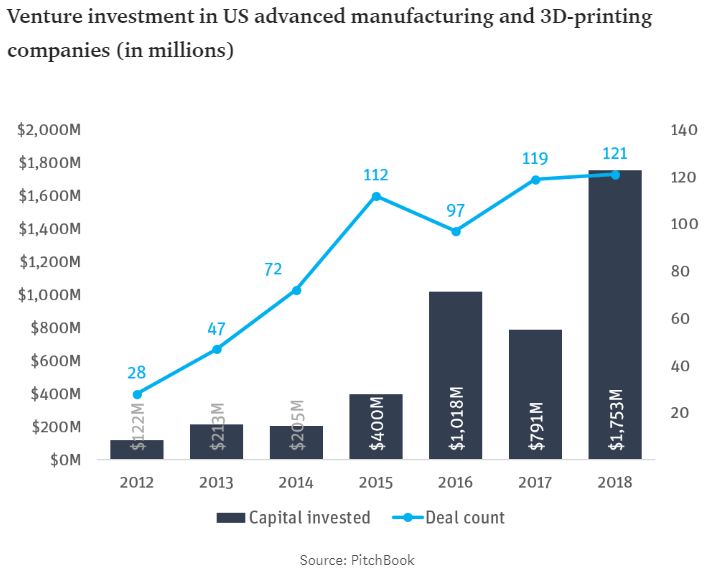 As shown in the chart above, both the number of deals and the amount of investment in the US have been increasing. In particular, Greater Boston plays a key role in the invention and development of technologies critical to the advancement of manufacturing. Boston-educated founders represent 17% of all advanced manufacturing companies. The company that has raised the most capital, Desktop Metal, is based in the Boston metropolitan area. While Boston and other US cities have been in the forefront of innovation in advanced manufacturing, the number of people employed by the US manufacturing industry has been on the decline until recently and is still well below its peak 40 years ago.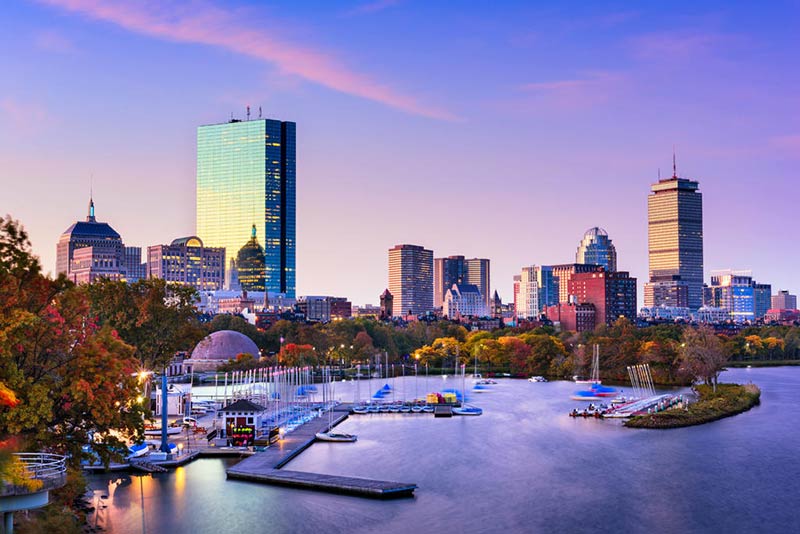 The progress being made toward the next generation of manufacturing will benefit more than just the manufacturers; it will benefit customers as well. How? Through "next-shoring," which emphasizes proximity to demand and to innovation. More than two-thirds of global manufacturing activity takes place in industries that tend to locate close to demand, such as automobiles, machinery, fabricated metals, and food and beverages. Next-shoring emphasizes geographical proximity to customers, which is important considering the regional, ethnic, income and cultural diversity of markets such as Africa, Brazil, China and India. This also means a greater reliance on technologies that will allow more customized, space-constrained and just-in-time production.
If production shifts closer to demand, manufacturers will have to adapt. This could cause issues for smaller mom-and-pop shops that have neither the budget nor the expertise to integrate technologies, such as 3D printing, that will be essential. In addition, smaller batch manufacturing presents the opportunity for new entrants that already possess the logistics infrastructure, like FedEx and Amazon. Finally, startups could take advantage of this opportunity by leveraging their existing infrastructures and client bases. Companies like Quirky and NextFab could build high-tech microfactories to contract manufacture for larger enterprises.
The key to success, at least in the short term, will be achieving the combination of local domain knowledge and technical expertise. This is where some countries will have an advantage. For example, the US and Europe possess expertise in the areas of automotive engineering, advanced machinery and materials engineering. In contrast, China, with its lower-skilled workforce, might struggle to elevate workers to more sophisticated operations.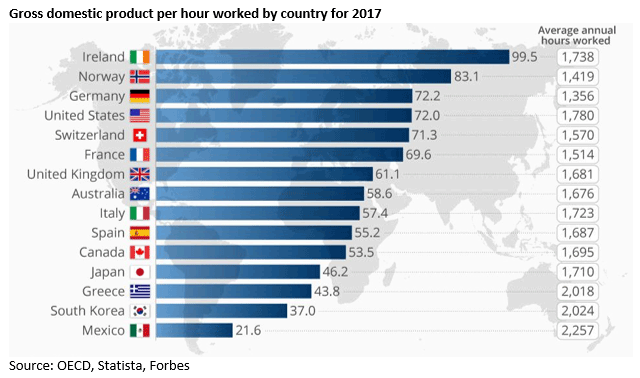 So, production might still be limited by the productivity and availability of talent in a region or country. I believe that technology will eventually reverse the trend from unskilled to skilled workers, as 3D printers and advanced robotics become plug-and-play. At this point, microfactories could be set up within hours or even minutes of demand, taking lean, just-in-time manufacturing to its ultimate extreme.
At SVB, we recognize that the technology, innovation and disruption provided by startups is integral to the progress of the manufacturing industry. If your company is working on technologies for the digital factory and you would like to learn more about the role SVB plays in the industry, please reach out.
Reach out to the author,
Glen Mello
with any questions.