Corporate Finance
Corporate banking for late-stage and public companies with global ambitions
Innovation has no boundaries
Beyond Next. Leverage the SVB global network and ecosystem to power growth beyond imagination.









*All companies above are independent third parties and not affiliated with SVB Financial Group.
Beyond Next – What got you here won't get you there
You can't run a large company like a small one, or a public company like a private one. Building value and managing consistent growth requires sophisticated banking solutions. And a relationship management team that can anticipate your needs and tap into an expansive network of industry experts.
Treasury Management
Manage your growing transactions and payment requirements with banking and global treasury services designed to support fast-moving companies, with a payments infrastructure to help drive business, control costs and minimise risk from international transactions.
Funding for Future Needs
At SVB, we take a full and complete assessment on what funding you need to help your company fulfil its ambition. Taking a broad and long- term view, SVB can support corporations with working capital needs, growth capital, acquisition financing solutions and syndicated facilities.
Global Payments and Foreign Exchange
Get access to efficient, secure and cost-effective transaction systems that can handle international payments and help support your global revenue growth goals. Leverage tailored strategies to manage currency exposure & volatility.
300
Corporate bankers and financing experts globally
Wherever you are based, your UK relationship team manages all of your SVB banking and financing, working closely with a network of global colleagues and professionals to provide you with a one-stop shop solution.

Managing Director, Corporate Finance
Andrew works with late stage, founder-led and VC backed companies that have reached profitability.

Managing Director
Richard Faulkner is a managing director for technology banking with SVB UK, where he is responsible for growth in the north of England and Scotland.
We go above and beyond to support your success
Actionable Support
We work with later-stage private and public companies in technology and life science and healthcare, offering insights from SVB's experienced bankers – across lending, corporate investments, treasury and payments, foreign exchange and trade finance.
Best Practice Insights
Access recommendations on best practice, partners and solutions to challenges that your peers have faced before, such as an IPO, planning an acquisition or securing a new enterprise resource planning system. SVB also publishes proprietary research reports and insights to help you stay on top of change.
Industry Connections
Leverage our extensive global network, and make meaningful, relevant industry connections. At intimate events with your executive peers and industry experts, you can gain advice and learn about best practices and systems that successful companies are using.
Customised Financial Solutions
Growing through acquisitions, expanding into global markets, or recapitalising as part of an exit strategy? We provide debt solutions to private later-stage and public companies.
Data and insights that fuel your growth
Our experience, network, and data give us a unique point of view of what's driving innovation.
"SVB's passion for the technology sector and ability to move quickly is a strong reflection of its expertise. We have been very impressed with the team and are especially pleased to incorporate a partner who can support our growth and aspirations globally."
---
Jonathan Satchell
CEO at Learning Technologies Group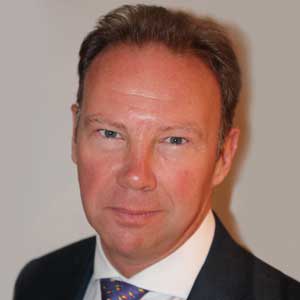 We help support businesses at every stage
---
With over 35 years of experience, SVB UK has products, services and deep expertise that can help support your business as you strive to reach the next stage of growth.

Startup Banking
---
Core banking and financial services whether you are an early stage startup or scaling to Series A.

Banking and financial services for managing cash flow and helping you gain traction to meet key milestones for Series B rounds and beyond.

Corporate Finance
---
Comprehensive banking and financial services to help your company scale, go global or plan for a buyout.