Healthcare Corporate Banking
Benefit from rich expertise in life sciences and healthcare.

Large private and public healthcare companies trust SVB with their financial needs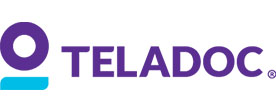 All non-SVB named companies listed are independent third parties and are not affiliated with Silicon Valley Bank, a division of First-Citizens Bank & Trust Company.
Your trusted financial partner with expertise in life sciences and healthcare
---
From navigating global expansion to driving growth in a competitive landscape and managing complex operations, we've earned the trust of our clients to anticipate, understand and support their companies' needs through ups and downs.
Comprehensive debt and equity financing
---
Access tailored debt and equity solutions to help fuel bold organic growth, acquisitions, global expansion or balance sheet optimization.
Best-in-class service
---
Work with a partner whose service is purpose-built around the unique needs, sophisticated solutions and fast pace of scaled innovation companies.
Unparalleled sector expertise
---
Leverage our deep connections and understanding of the life science and healthcare sector to access experts, network with peers, and stay informed.
Banking and financial solutions designed for business and life
Discover dynamic banking and financial solutions tailored to your needs.
Global Banking
Manage your growing transactions and payment requirements.
Treasury services
FX management and trade finance
Card and merchant services
Liquidity solutions
Investment management
Credit and Capital Solutions
Take a broad and long-term view of your financial goals.
Growth capital solutions
Working capital solutions
Acquisition financing
Syndicated credit facilities
Wealth Management and Private Banking
Access expert advice and guidance to help you achieve your next personal financial milestone.
Flexible credit solutions and personalized banking services for complex needs
Strategic liquidity planning
Tax-smart investing and wealth planning
Foreign Exchange
Tap into FX advisors who specialize in solutions for life science and healthcare companies.
Full range of FX products including spot transactions, forward contracts and swaps
Actionable risk management guidance and hedging strategy ideas to protect your company against currency volatility
Global payment services across 90+ currencies
Notable SVB transactions
---
Private and public life science and healthcare companies and their executives trust SVB with their complex financial needs.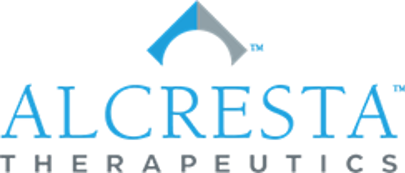 $22.5M senior credit facilities
---
SVB as sole lender and administrative agent

December 2021

$200M syndicated credit facilities
---
SVB as lead arranger and administrative agent

August 2021

$80M term loan and $40M revolving line of credit
---
SVB as lead arranger and administrative agent

May 2021
Specialized solutions that advance your financial strategy
Life Sciences and Healthcare resources
---
Discover the latest thought leadership content and insights from experts in the community.