U.S. Startup EpiBiome Shares Lessons Learned
Cross-border business between the United States and China in healthcare is going mainstream. For U.S. and China executives and investors hoping to engage in and expand cross-border activity, navigating the intricacies of this large, vibrant market — no matter your niche — is extremely challenging. Still, opportunity abounds for those who take the time to build the relationships and gain the insight required to succeed.
As we prepare for the fourth Healthcare Capital & Connections Summit (HCCS) in September 2017, we sat down with executives of EpiBiome, a San Francisco–based, venture-backed precision microbiome engineering company that is doing business in China. Nick Conley, CEO and Co-founder, and Aeron Hammack, Chief Operating Officer and Co-founder, share tips they've learned in their three years of cross-border experience with China.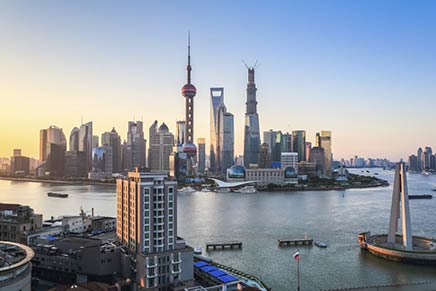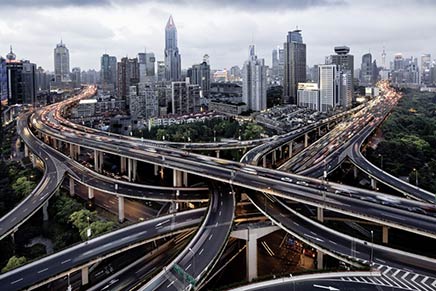 The Healthcare Capital and Connections Summit is an exclusive three-day, invitation only opportunity to connect with the most relevant healthcare VCs, startups, large corporate and business partners in the China market. Early bird registration fee is $499. After July 1, the registration fee is $799.
Why China?
At the highest level, the vastly different healthcare challenges facing the United States and China create a unique opportunity for collaboration and cross-border investment. While the United States is focused on reducing healthcare costs from the whopping 17.1 percent of GDP, China is poised to significantly increase its healthcare spending from current levels of just over 5.6 percent of GDP. As the world's most populous country makes this transition, it is determined to attract global innovation and to learn from the mistakes of others in creating a sustainable healthcare model.
In healthcare, it is no longer unusual for a U.S. company to have a Chinese investor or corporate as part of the cap table, and cross-border partnerships, collaborations and out-licensing have evolved from fad to reality for the most forward-thinking companies.
See for yourself
Developing these partnerships takes a significant investment in time. Start by showing up. Don't underestimate the importance of visiting Chinese business districts, economic development zones and facilities yourself. While in China, EpiBiome makes a point of touring private and government-run laboratory facilities and tech accelerator parks. According to Hammack, this process is "really about shopping around and understanding the local market, how things work and what the barriers are."
Be prepared before you go
Make the most of a China trip by doing relevant research beforehand. In particular, EpiBiome suggests researching business districts that make sense for your business. Each district has a commerce office that can broker meetings and opportunities. And because they're competitive, you can sometimes negotiate for space or other incentives once you're there in person.
Network, network, network
It can't be stressed enough: Building relationships with Chinese business contacts is essential to getting business done. At its first summit, EpiBiome booked back-to-back investor and partner meetings after almost its first day there, a process enhanced by the company's scheduled talks. "HCCS is a great jumping-off point for meeting with Chinese investors and regulators," advises Conley.
At HCCS, EpiBiome received a partnership offer from a publicly traded Chinese company, and it is also engaged in discussions with another publicly traded company in Japan. These successes illustrate the event's ability to facilitate deals throughout Asia.
Know your partners
It's critical to find partners and investors with the most relevant Chinese contacts and expertise, particularly if you operate in a heavily restricted sector. Look for partners that have necessary certifications, lots of savvy about local regulations and an established large market share in your target area. To maintain "boots on the ground" after leaving China, consider hiring Chinese managers to run operations.
Think long term
Consider your Chinese investors as strategic partners, not just sources of money. They should also be able to set up wholly owned subsidiaries and connect you with Chinese banking and regulatory advice.
Be aware that it's going to take time to get established in China, with regulations creating an especially long haul for biotech companies. "You can't just magically show up," says Conley, as it typically takes two to three years "to get serious traction."
Assume nothing
Doing business in China is very different: Complexities abound due to currency exchange rules, local and national regulatory environments, product pricing, restrictions on foreigners and unpredictable patent and legal processes. Conley notes that, for example, "Sales and distribution channels are very locked down." EpiBiome recommends that companies go in with an open mind and be prepared to adapt original value propositions, customer targets and product/market fit for the Chinese market.
Appreciate the differences
Another consideration for healthcare companies: Traditional Chinese medicine is still widespread and may affect market strategy. While in China, EpiBiome found it valuable to visit Chinese pharmacies to get a sense of what products are most popular and why.
On the other hand, EpiBiome found a general willingness in China to adopt technology faster than in the United States. In addition, Chinese companies rely less on patents than American companies. As Conley puts it, "Execution is king."
Tap experience
When thinking about China, it's not necessary to reinvent the wheel. Consider the sponsors of HCCS and the extensive experience these companies have and are willing to share: Piper Jaffray, Vivo Capital, AdvaMed Accel, Silicon Valley Bank and its Shanghai-based joint venture, SPD Silicon Valley Bank.
"Get access to people who have already done business in China and who know the lay of the land," advises Hammack.
SPD Silicon Valley Bank is a Sino-U.S. joint-venture bank of Silicon Valley Bank and Shanghai Pudong Development Bank. EpiBiome is an independent third party and not affiliated with SVB Financial Group."