ESG reporting
Our corporate philosophy of transparency and accountability guides our reporting on environmental, social and governance performance with the goal of building trust and evolving our policies and disclosures.
Impact & transparency
SVB's goal of ESG reporting is to enable our stakeholders to easily access information about our ESG policies and impacts in the context of our business strategy. In this section, we have consolidated relevant reporting, metrics and policies.  We will continue to evaluate our reporting to meet best practices as our ESG programs evolve with our business strategy and growth.
Operational greenhouse gas emissions
---
SVB recognizes the significant economic, societal and ecological threats of climate change. We support entrepreneurs and high-growth companies advancing innovations that reduce greenhouse gas (GHG) emissions, and we take steps to monitor and reduce our own emissions. The following inventory of our 2020 GHG emissions was conducted according to the guidelines of the Greenhous Gas Protocol and reported to CDP.
SVB* global GHG emissions by scope, 2020
| | | |
| --- | --- | --- |
| GHG emissions scope | | 2020 mt CO2e |
| Scope 1 | | 520 |
| Scope 2 (location based) | | 6,948 |
| Scope 2 (market based) | | 6,820 |
| Scope 3 | Category 3: Fuel and energy-related activities | 1,395 |
| | Category 6: Business travel | 2,692 |
| | Category 7: Employee commuting | 4,018 |
| | Category 8: Upstream Leased Asset | 393 |
| Total | | 15,838 |
*Does not include GHG emissions from Boston Private, which was acquired in July 2021. We will adjust 2019 and 2020 inventories with Boston Private emissions in future disclosures.
Download report
Workforce diversity metrics
An inclusive workplace expands opportunities for everyone. SVB benefits from a diverse workforce, and we aim to continue to increase diverse representation at all levels of the company. Below are our workforce demographic stats as of December 31, 2021.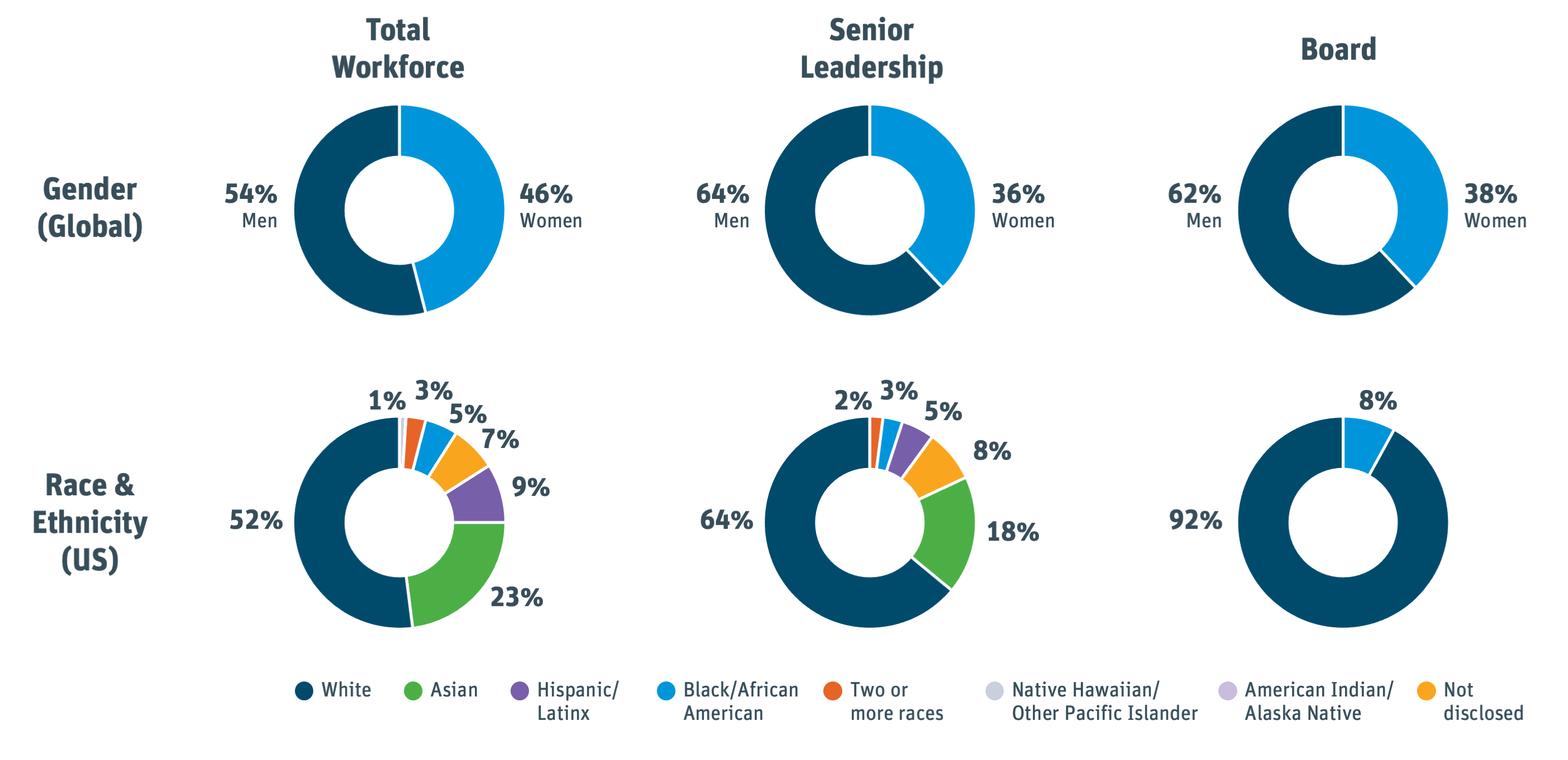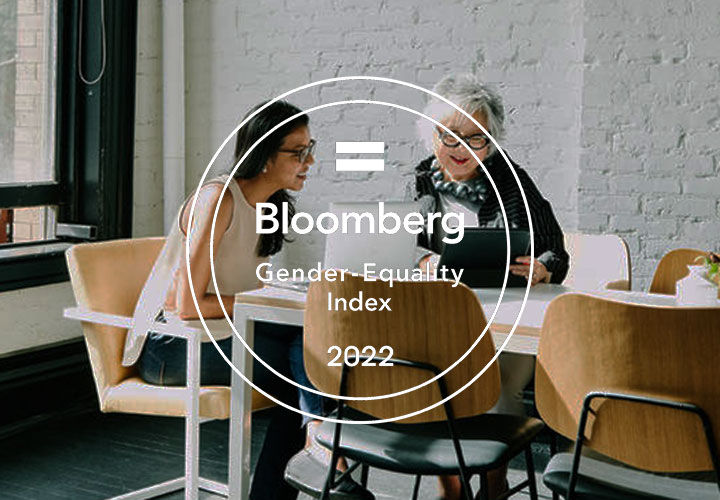 Gender equality
---
We are proud to be a member of the Bloomberg Gender-Equality Index, recognizing our continued focus and progress towards gender diversity and equality. The reference index measures gender equality across five pillars: female leadership and talent pipeline, equal pay and gender pay parity, inclusive culture, sexual harassment policies and pro-women brand. We continue to evaluate our process to advance gender parity in SVB leadership roles and ensure fair pay. In 2021, we completed a Gender Pay Gap Report for our UK office.

Learn more