Fintech
Driving finance innovation forward. You have the concept, we deliver the banking.
Subsector Experience
Capital Market Technology
Join the bank of choice for fintechs
Together we're building the future of finance.







*All companies listed above are independent third parties and not affiliated with SVB Financial Group.
of the Forbes Fintech 50 bank with SVB
Our bankers leverage decades of combined real-world experience. (2021 UK)

Managing Director, Fintech
Craig leads a team focused on providing banking and lending solutions to venture capital funded companies in the Financial Technology sector across EMEA.

Vice President, Global Markets
Michaela works closely with founders, C-level executives and investors to help them strategise the best paths forward for their businesses.

Vice President
Clare supports clients from Seed to Series A. She is passionate about ensuring access to finance as a fundamental human right and works closely with companies that are driving real change.
Make Next Happen Now - Jump start your business
The banking, tools, expertise and connections to help you accelerate growth.
Focus
We specialise in the Innovation Economy. It's what we've done for nearly 40 years. It's what we know. Start with us and we'll take you from Ambition to Beyond Imagination.
Connections
With nearly 40 years in the industry, we are well connected to key players in the tech ecosystem with experience in supporting companies from start up to unicorn status.
What we do:
Leverage our relationships with VCs, Accelerators & Investors
Founder and investor networking events
Corporate connections
International businesses seeking tech partners
Knowledge
Growing a startup is hard work and there's a lot of specialist knowledge involved. In addition to our experts, we've curated a set of content programmes that will support you through your key milestones.
What we do:
Receive guidance and insights about growing your startup
Webinars with experts
Regular "Meet the Investor" VC sessions
State of the Markets EMEA H1 2021
---
2021 has seen a dramatic rebound with record venture capital investment into Technology and Life Science companies in Europe in the first half of 2021.
Key fintech takeaways include:
Fintech and E-Commerce companies form the majority of Unicorns in Europe
UK fintech received one of the largest rounds of VC funding in H1 2021
Wise, formally TransferWise, exited via IPO with the largest UK based valuation of £8bn
Fintech leads the German VC push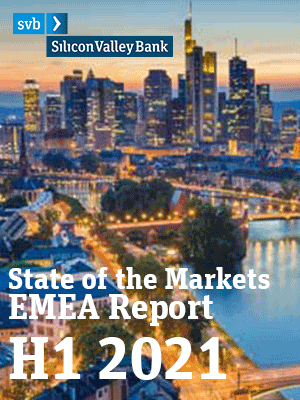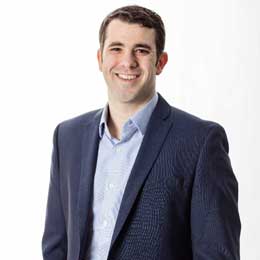 "Innovation in financial services is making positive impacts on consumers, corporations and the world. SVB is helping power the future of finance."
---
Craig Fox
Director, Fintech
SVB, UK
Banking solutions tailored for innovation businesses
Whatever your stage of business, SVB has a comprehensive set of banking products and solutions that are designed to help support your business scale and grow for success.
Effectively plan, monitor and manage your cash with our range of solutions.
Learn more
Leverage tailored strategies to manage currency exposure and volatility.
Learn more
Venture Debt
Fund more time, resources and progress - while minimising equity dilution.
US Expansion
Our connections enable smooth expansion into a top global market.
Are you ready to kick-start your journey with SVB?
Let's make financial services better - together.
Current client? Contact your Relationship Manager to learn more.
We go beyond banking solutions to support your success
Whatever your stage of business, SVB has a comprehensive set of banking products and solutions that are designed to help support your business scale and grow for success.
We help support businesses at every stage
---
With over 35 years of experience, SVB UK has products, services and deep expertise that can help support your business as you strive to reach the next stage of growth.

Startup Banking
---
Core banking and financial services whether you are an early stage startup or scaling to Series A.

Banking and financial services for managing cash flow and helping you gain traction to meet key milestones for Series B rounds and beyond.

Corporate Finance
---
Comprehensive banking and financial services to help your company scale, go global or plan for a buyout.