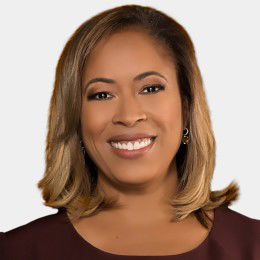 Yvette Butler
Head of Private Bank, Wealth Advisory & Wine
Professional Summary
Yvette S. Butler, head of Private Bank, Wealth Advisory and Wine brings more than 20 years of experience to the tech industry's top innovators and investors seeking superior returns through alternative and concentrated personal investments.

A 1991 graduate of the Stanford University MBA program with a Bachelor of Science degree in finance and management information systems from the University of Virginia, Yvette demonstrated her skills as a strategist and leader in early career positions with McKinsey & Company and Charles Schwab.

In 2001, she moved to Merrill Lynch as retirement group director, where she executed asset retention strategies for 401(k) rollovers. Yvette joined E*TRADE in 2004 as head of investor marketing and later served as a managing director for Wells Fargo Advisors, LLC, heading up direct business teams, including WFA Solutions and Wells Trade. In 2013, Yvette became president of Capital One Investing, LLC, the first large bank to build its own robo-advisor digital platform.

In addition to her passion for banking, she's a champion for women and leadership development — in 2017, Yvette was named to The Washingtonian's prestigious list of the Most Powerful Women in Washington for her role on the board of directors for the Washington Area Women's Foundation. She is a member of Stanford Women on Boards, which develops Stanford women's readiness for service on corporate and fiduciary boards.

Yvette is a member of the Executive Leadership Council, which advances the role and contributions of current and next-generation black corporate leaders and philanthropists, and she has served on the University of Virginia Ridley Scholarship board.
Contact Information