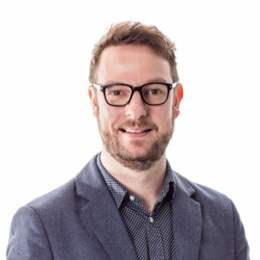 Tom Butterworth
Managing Director
Early Stage Banking
Office
Professional Summary
Tom Butterworth is the Managing Director of Early Stage Banking at Silicon Valley Bank's UK Branch.

With over 12 years of experience, Tom has a strong background in banking technology businesses. He joined Silicon Valley Bank in 2014 to lead their team focused on providing commercial banking to early-stage technology and innovation businesses in the UK.

Devoting much of his career to working with technology businesses, Tom previously worked at NatWest and RBS focusing on banking services and debt facilities for a portfolio of technology and media businesses. Tom works with many well-known UK-based technology businesses and has a deep understanding of the high-growth sector.
Contact Information