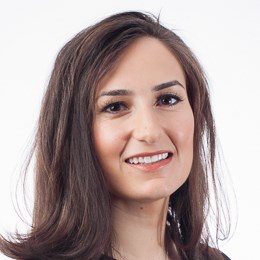 Sara Cohn
Vice President, Private Equity Services
Silicon Valley Bank
Office
Professional Summary
Sara Galatolo is currently a Vice President with Private Equity Services managing SVB's relationships with prominent venture capital and private equity firms in the Bay Area. Prior to her role with Private Equity Services, Galatolo also spent time as a Senior Associate with SVB's Growth Infrastructure team focused on Hardware and Infrastructure Software companies ($10MM-$100MM in revenues) in the Bay Area. Areas of focus included Networking, Security, Cloud Platforms/Infrastructure, EDA, Consumer Electronics, and Big Data.

Galatolo joined SVB in August 2008 as a Relationship Associate with SVB Analytics, where she was responsible for new and recurring valuation sales. Following SVB Analytics, she was an Associate with SVB's Private Equity Services.

Galatolo graduated from Santa Clara University with a BS in Finance. She also received her MBA at Santa Clara University with a focus concentration in Leading People & Organizations.

Galatolo spends the majority of her free time outdoors either running, cycling, snowboarding, and skiing among other activities. She also greatly enjoys cooking and baking for family, friends, and clients.
Contact Information
Now Let's Get Started
See how SVB makes next happen now for entrepreneurs like you.