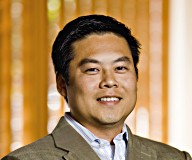 Rick Tu
Professional Summary
Rick Tu is responsible for business development in Northern California where he specializes in originating new opportunities, structuring creative credit transactions, and fostering existing relationships with early to late stage companies. Mr. Tu joined SVB in 1998 and has a wide array of experience across all of SVB's technology niche practices in venture backed and non-ventured backed companies. During his tenure, Mr. Tu has been involved in over 350 debt transactions and closed on over $1 billion in total credit commitments.
Contact Information
Now Let's Get Started
See how SVB makes next happen now for entrepreneurs like you.