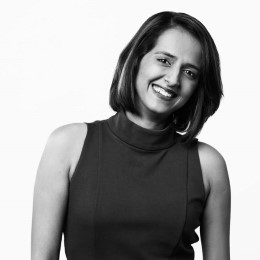 Priya Rajan
Director
Early Stage Practice
Office
Professional Summary
Priya Rajan is the director of Early Stage Practice at SVB, where she oversees enterprise-wide university engagement strategy for the bank. Inspired by the aspirations and visions of the founders she serves, she matches their true grit with a steely determination of her own. She delivers future-forward banking services, solutions and advice to early-stage startups. In addition, as a first point of contact with top-tier incubators and accelerators, she helps founders create strategic partnerships with those who can accelerate the way forward.

Priya calls on her experience, expertise and connections to champion a more inclusive innovation economy. She works closely with community and diversity ecosystem partners, including Change Catalyst, Kapor Capital, Big Brothers Big Sisters Organization, Women Who Code, and more. Other university partners Priya has partnered with include Dorm Room Fund, The House Fund, Stanford Venture Studio and Rough Draft Ventures. As of July 1, 2018, Priya became the market lead for SVB India. In this role, she will lead innovation companies in the emerging markets with their India and international market expansion.

Previously, Priya spent several years as the group controller for SVB Financial Group, where she managed financial and accounting functions for all global entities. As the global group financial officer, she served as a core member of the company's Finance team. Earlier in her career, she held financial management positions at Charles Schwab and Enterprise Rent-A-Car. In addition to a bachelor's degree from the University of Madras and a master's degree in international business from Queen's University, Priya holds an MBA in business administration from Cornell University and a California CPA in accounting and business administration.

Through her work at SVB, Priya supports entrepreneurs who strive to make the world a better place, and she echoes that commitment in her free time as well. She's on the board of Big Brothers Big Sisters and of Women Who Code, an organization dedicated to helping women to excel in technology careers. In addition, Priya is a charter member of TiE, a nonprofit focused on nurturing the next generation of entrepreneurs, as well as a venture partner at Xfund, which connects venture capital firms with superior research universities and advisor at Entrepreneurship at Cornell University.

Taking bold steps with confidence is Priya's forte, both on the job and off — in her free time, she loves to skydive. She also enjoys world travel (ask her about Kenya, her favorite spot so far). Aside from hopping on and off planes, Priya also enjoys classical music; she studied the genre for more than a decade — and has passed down her passion to her children.


Contact Information
Now Let's Get Started
---
See how SVB makes next happen now for entrepreneurs like you.