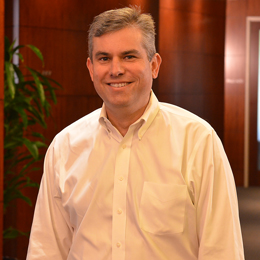 Joseph Restagno
Managing Director
Expertise: Semiconductors
Office
Professional Summary
Joe Restagno is a Senior Relationship Manager for Silicon Valley Bank. He has been with SVB nine years and has more than 20 years experience working with emerging growth technology companies. Joe manages a team of Relationship Managers and Associates. He and his team are responsible for providing SVB's products and services to new and existing growth stage hardware/infrastructure clients in Northern California.

Prior to joining SVB, Joe was Vice President at GATX Ventures\Meier Mitchell & Company, a specialty venture debt provider, where he was responsible for credit, portfolio management, business development and syndications.

Previous to GATX, Restagno served as Director of Credit, Portfolio Management and Administration for Lease Management Services, a boutique venture finance company focused on serving life science companies.

Joe got his start in venture lending at Equitec Leasing, one of the original venture equipment lending and leasing firms started in the miid-1980's.

He earned a Masters in Business Administration from The University of Notre Dame, and a Bachelor of Science degree in Accounting at California State University Hayward (East Bay).
Contact Information