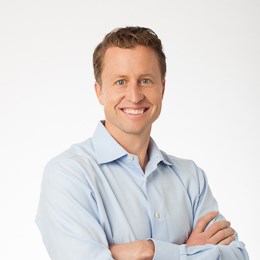 Jake Moseley
Senior Market Manager
Office
Professional Summary
Jake Moseley is the Senior Market Manager for Silicon Valley Bank's National FinTech Practice and Northern California region. He is responsible for the leadership, client relationships, sales and risk management for SVB's core constituency of venture-backed and independent technology companies in the region, as well FinTech companies nationally. Jake has more than 15 years of experience working with technology, life science, clean tech, private equity and venture capital clients worldwide.

Prior to his Market Manager role, Jake was a Global Senior Credit Officer for Silicon Valley Bank taking primary responsibility for the loan approval and risk management for SVB's lending activities in the UK and Israel, as well as within the payments space.

Jake previously served as Head of Commercial Banking at Silicon Valley Bank's UK office. In this role, he helped establish the bank's UK branch in June 2012, and led the sales and marketing teams in the region.
Contact Information