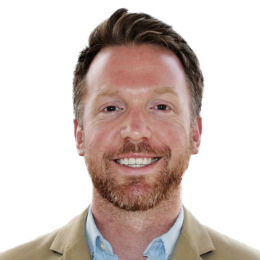 Graeme Millen
Implementation Manager
Silicon Valley Bank
Office
Professional Summary
Graeme Millen, Implementation Manager at Silicon Valley Bank in Toronto, is supporting all aspects of the launch of Silicon Valley Bank's Canadian branch and operations.

In this important role, Graeme ensures the bank's success by operationalizing processes, policies and procedures, as well as advancing sector and product strategies and building the SVB brand. He thrives on connecting and assisting dynamic, high-growth companies — "the most interesting, game-changing organizations on the planet" — using nimble, inventive capital to create a launch pad for their success.

Graeme earned a bachelor's degree in environmental studies with high honors from Ottawa's Carleton University in 2008 and an MBA from the University of British Columbia, where he was valedictorian for its Sauder School of Business graduating class of 2013.

A Chartered Professional Accountant and Certified Management Accountant, Graeme has more than a decade of experience in renewable energy and project finance. His background includes time as an analyst, investor, developer and operator of clean energy projects across North America. In Nairobi, Kenya, he created fundraising strategies for a social venture that develops user- and environmentally friendly cook stoves.

In 2015, Graeme co-founded the Paper Bag Accelerator, an event-based organization that brought established and inspiring entrepreneurs together to seed — not sell — ideas for communal growth.

Graeme is no stranger to the rough-and-tumble: He's a former Australian rules football player for the Canadian national team. These days, he clears his mind climbing the planet's mountains, hiking its forests and running its trails.
Now Let's Get Started
---
See how SVB makes next happen now for entrepreneurs like you.