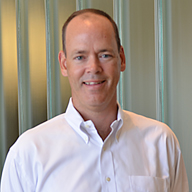 Dave Dailey
Head of Product Sales
Silicon Valley Bank
Office
Professional Summary
Dave Dailey is the Boston-based Head of Product Sales for SVB. Dave leads the sales teams across the country who are focused on providing treasury management, card, foreign exchange, trade finance and investment solutions to SVB clients.

Dave has been with SVB since 1994 and has held numerous lending, credit and leadership roles. Dave was also a founding member of SVB's Chicago office which he led prior to relocating back to Boston in 2005. Prior to his current role, Dave was the Region Manager for the Southeast and Mid Atltantic offices.

In Boston, Dave has been involved with the Boston College Alumni Association, the Boston College Technology Council, and the Association for Corporate Growth among other groups. Dave supports a number of local charities with particular emphasis on the South Shore Habitat for Humanity and Families of Spinal Muscular Atrophy.

Prior to joining SVB, Dave was with Fleet Bank in Boston. Dave received an undergraduate degree from the Carroll School of Management at Boston College in 1992 and currently lives in Medfield, MA with his wife and 3 kids.
Contact Information