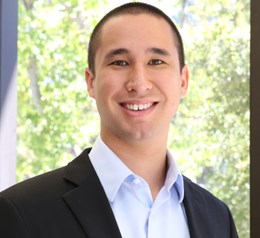 Daren Matsuoka
Data Analyst, SVB Capital
Professional Summary
Daren Matsuoka is a Data Analyst for the SVB Capital team in Menlo Park, responsible for managing a database that houses all of SVB Capital's proprietary information. Daren works closely with the venture capital Fund of Fund and Direct investment teams, leveraging a robust analytics platform to help identify breakout companies and fund managers.

Prior to joining SVB Capital in 2015, Daren participated in a series of finance internships at Morgan Stanley as well as a fund accounting internship at State Street, one of the world's largest custodian banks.

Daren graduated summa cum laude with a bachelor's degree in Managerial Economics from the University of California, Davis.
Contact Information