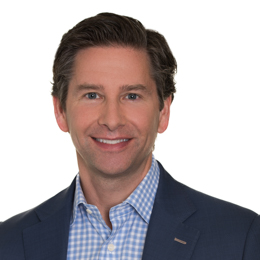 Bob Blee
Head of Corporate Finance
Silicon Valley Bank
Office
Professional Summary
Bob Blee heads Silicon Valley Bank's Corporate Finance Group which provides commercial banking, lending and guidance to mid-market and large corporate technology clients, private and public, throughout the US. Bob is also responsible for SVB's global Loan Syndications practice, which recently became the leader in agenting loans up to $300 million to mid-market US tech companies. SVB's mission overall is to be our clients' most trusted partner, and to improve their probability of success.

Previously, Bob held a variety of roles in SVB's California and Midwest geographies, most recently heading seed, early and mid-stage Infrastructure, Hardware, Consumer Internet and Fintech banking in the Bay Area and Southern California, as well as SVB's national Mezzanine Lending practice. Prior to that, he led SVB's Midwest region for seven years, focused on tech, life science, clean tech, VC and PE clients of all stages. Before joining SVB in 2003, Bob was a co-founder of SAVO Group, a Chicago-based cloud based sales enablement platform provider. And prior to SAVO, he spent nine years as a commercial banker and manager at Comerica and LaSalle Banks in Chicago.

Bob sits on the non-profit board of the Network for Teaching Entrepreneurship (NFTE) and the Silicon Valley Advisory Council of the Commonwealth Club. He is also active with his alma mater University of Illinois and several tech and business organizations.
Contact Information