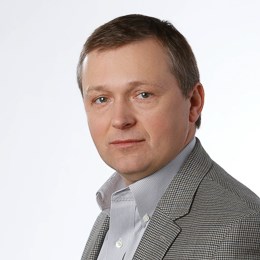 Ben Johnson
National Head of Early Stage Life Science
Office
Professional Summary
Ben is currently the national leader of SVB's Early Stage Life Science Practice, which represents the interests of pre-Series A life science start-ups. In addition to spending time with early stage companies, Ben also focuses upon building relationships with key centers for life science technology development, such as accelerators, academic & corporate tech transfer, and business professionals who specialize in helping early stage life science companies. Ben is also a frequent speaker on relevant issues affecting innovative life science companies, and is active in the life science innovation ecosystem.

Ben joined SVB in 2007 to lead the technology and life science effort in the State of Minnesota, and in 2010 began focusing exclusively upon life science companies across the Central United States, and led SVB's effort in this region through 2017.

In concert with his broader leadership responsibilities at SVB, Ben has successfully deployed over $1 billion of strategic debt capital to growth-oriented life science companies that are either pre-cash flow or pre-revenue, and has specific expertise in the craft of venture debt. Additionally, over the years Ben has developed influence/expertise in the medical device sector and is active nationally in representing SVB's brand in this sector. Prior to joining SVB, Ben spent 11 years in various roles in both commercial and private banking at US Bank and Wells Fargo, respectively.

Ben received his undergraduate degree from the University of Saint Thomas, with majors in International Business, Finance, and Spanish. Ben also earned an MBA from the University of Minnesota Carlson School of Management, with emphasis upon Finance, Strategic Management, and Entrepreneurship.

Ben resides in the Minneapolis area, where he enjoys spending quality time with his family in a variety of outdoor and sporting activities, as well as all of the other things that come along with being a dedicated parent and spouse. In his spare time, Ben seeks balance through DIY projects, he has become increasingly drawn to both history and economics, and is officially addicted to the Bloomberg Surveillance podcast. Ben also plays guitar and sings, and enjoys connecting with others related to all things music.

Ben has been a long-time supporter of Habitat for Humanity and Feed My Starving Children, and has been active in advocating for the health of Minnesota's innovation climate.
Contact Information