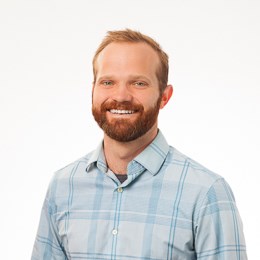 Andrew Olson, Phd
Manager, Life Sciences
Office
Professional Summary
Andrew Olson, PhD is a life sciences manager at SVB in San Francisco, where he performs valuations and strategic advisory services with a focus on biotech mergers and acquisitions. Combining his extensive training as a chemist with his passion for the commercial side of innovation, Andrew is a valuable partner to both early-stage and larger biotech companies. Early-stage innovators trust Andrew to steer them through the 409A valuation process. He then uses the resulting insights to advise larger biotech firms looking to make their first strategic acquisition. Throughout his work at SVB, Andrew especially thrives on witnessing relevant advances in disease treatment.

Before joining SVB, Andrew was a management consultant at ZS Associates, where he focused on forecasting, pipeline strategy and market research for large pharmaceutical and biotech companies. He holds a bachelor's degree in chemistry from Carleton College in Northfield, Minnesota, and a doctorate in chemistry from the University of California, Berkeley.

While Andrew keeps pace with rapid advances in his industry, he enjoys moving at a steady clip in his personal life, too. This former competitive road cyclist and national Frisbee competitor is currently transitioning into distance running. He is also an avid cook who loves continental European food.