Fintech
Fintech companies are at the forefront of invention and influence across a broad spectrum of industries and business models. Innovators are revolutionizing how people and companies move and manage money.
We are the fintech industry banking leader
---
71%
of fintech IPOs since 2020 were public offerings by SVB clients²
$3.8B
in loan commitments³
All figures as of 12/31/22.
We represent the majority of industry-recognized fintechs
Supporting the world's leading fintech innovators across every industry.
80%
of the 2022 CNBC Disruptor 50 bank with SVB 4
72%
of the 2022 Forbes Fintech 50 bank with SVB 5
70%
of the US companies on CB Insights' Fintech 250 partner with SVB 6
Build the future of financial services with our full-service platform
Leading banking services, specialty financing and payment solutions.
Benefit from venture debt financing to help build strategic value and extend your runway — while minimizing equity dilution.
Learn more
Warehouse Lending
Secure a capital loan designed for capital-intensive businesses to grow and manage costs and finance assets while achieving scale.
Embedded Payments
Enable payment acceptance directly into your platform by using our payment rails with support from embedded payments experts.
Register your business as a payment facilitator and earn revenue from each transaction by leveraging SVB's relationships with the card networks.
Learn more
Customize payment acceptance to help improve cash flow with easy to integrate APIs for your site or mobile app.
Learn more
Simplify and automate payments and integrate with leading technologies, lowering costs and risk with partners like Modern Treasury and Plaid.
Learn more
Enable cross-border payments and risk management with sector-specialization advisory teams to facilitate global payments and FX advisory.
Learn more
Compliance
A compliance process tailored to your business. As experts in finance, we review risks and regulatory requirements at all stages of growth.
Modern financial solutions and treasury management including savings, checking, cards, foreign exchange and more.
Learn more
Leverage our fintech industry insights
---
Our report explores key trends, leveraging proprietary data to offer a unique perspective on the fintech industry, including: benchmarking data revealing which subsectors are faring best; exits analysis detailing the backlog of IPO-ready fintech companies; and a timely spotlight on Web3.
VC investors are on pace to deploy $38 billion into US fintech
IPO-ready fintech companies and the growing stable of fintech unicorns
Regulatory challenges facing consumer lenders and neobanks
Web3 spotlight featuring decentralized finance and the intersection between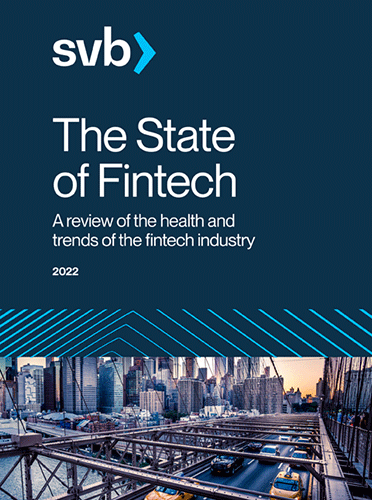 Our sector expertise
Personal finance & wealth
Financial business process software
Blockchain and cryptocurrency
Banking and capital markets
Case Study: Revolutionizing rental property management
---
Providing rental owners with tech to manage their properties using online tools to collect rent, coordinate property maintenance and track expenses. Read about the founders' journey from seed to Series A and how SVB's Fintech experts support growth.
Read the story
Watch the video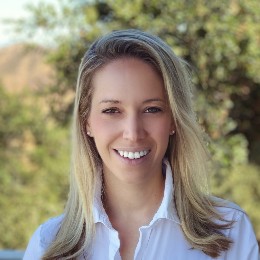 "The tenants loved the technology because they could click a button, integrate their bank account...making the financial tracking and payment processing experience better."
Dana Dunford
CEO and Co-founder
Hemlane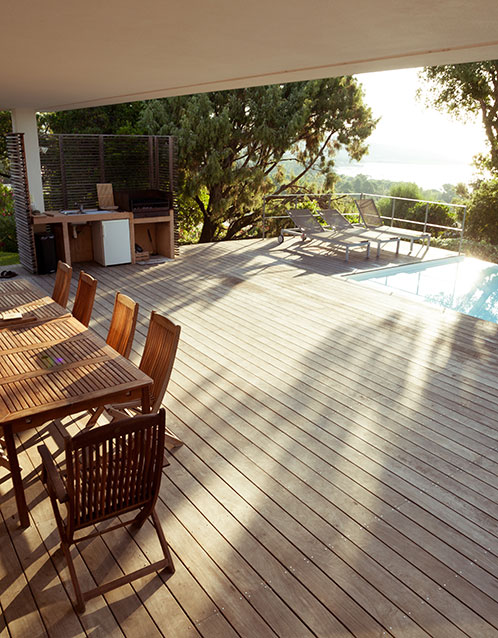 More financial services designed to scale as your needs change
---
Discover the financial solutions curated for you and your business.
Tech Corporate Banking
SVB Corporate Banking provides tailored debt and equity solutions to help fuel bold growth and global expansion.
Investment Banking
SVB Securities provides clients with strategic insights, capital markets and investment objectives.
Investment Platform
SVB Capital is an interconnected investment platform providing access to the most innovative companies and fund managers.
Explore fintech insights
---
Read the latest news, insights and proprietary research to help as you work to accelerate your company's growth.