Key Takeaways
Frontier tech is providing opportunities for safe personal interactions during the COVID-19 pandemic.
With the risks of COVID-19 on workforces looming, autonomous systems are now experiencing an acceleration.
Hybrid work environments will be powered by frontier tech solutions.
Three trends shaping the future of frontier tech in 2021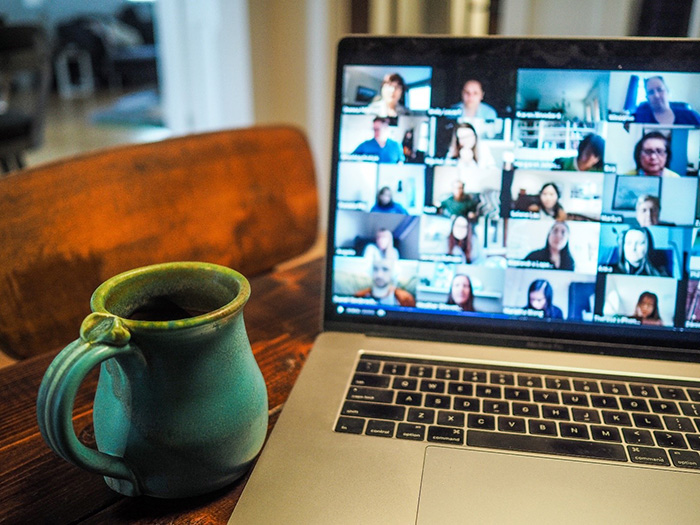 For months, many have counted down the days to 2021 with hope that the New Year would bring a sea change after the setbacks of the past 12 months. A New Year often brings a renewed sense of optimism, but this year it was particularly palpable: 2021 will hopefully bring with it a return to normalcy, human connection and our previous daily routines. While much of this hinges on the assumption that vaccines and medical advancements will pave the way to our return to normalcy, there are many trends in frontier tech that we expect to gain traction and shape the ways we live, work and interact. What follows are a few predictions for the advancements we see being the most impactful in 2021.
Digital communication and interaction platforms will proliferate, enabling us to do even more from home
Although the COVID-19 pandemic has limited personal interaction, fortunate advancements in the development of platforms, tools and applications are digitizing our physical world and enabling us to interact with it safely. From touring venues and real estate properties through Matterport, to kicking the tires on a new vehicle with shopping platforms powered by Fyusion, to monitoring and participating in health studies powered by Evidation Health, advancements in camera/sensor technology and software renderings from their output enable us to have immersive experiences from the safety and comfort of our own homes.
We have all enjoyed the ease of next-generation communication platforms like Zoom, Microsoft Teams and others, and demand for more immersive tools is driving further innovation. We are already seeing a broader openness to trying new platforms, with added elements of virtual and augmented reality improving our digital communications. We predict that continued expansion of use cases will accelerate the adoption of both immersive collaboration tools and platforms that bring the physical world online.
Broad adoption of autonomous systems will no longer be a novelty but a requirement
Over the past few years, the thought of autonomous systems — from manufacturing, logistics and retail checkout to transportation and delivery — was a futuristic notion, something that was advancing but not to the point of taking a human completely out of the loop. But as this technology continues to evolve, there is now an added dynamic: Taking the human out of the loop will increase not only margins but also safety and the comfort of frontline workers. As the sensors, cameras, software and chips needed to power autonomous systems have matured, consumer behavior continues to dictate more real-time access to products and services.
The New Year has already seen significant announcements from Kodiak Robotics, Aurora and Waymo as the race in the autonomous trucking space heats up. Additionally, while autonomous delivery is becoming more common in designated localities, we expect it to be much more commonplace by year-end, with Starship Technologies, Zoox and Nuro in market already or near launch. We anticipate accelerated progression and widespread adoption of these technologies in 2021.
US VC investment in robotics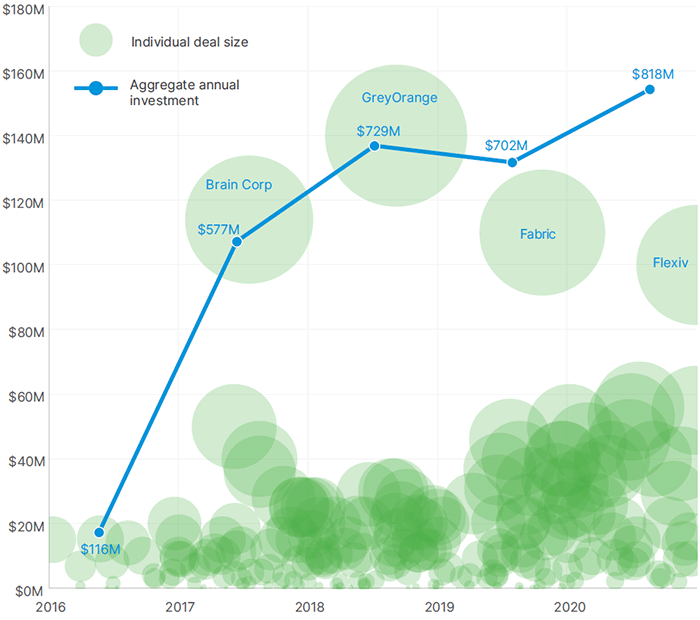 Source: PitchBook
The workplace we return to will be reshaped, with investments in new technology deployed to support hybrid work environments
Tech company use of WeWork (2019–2020)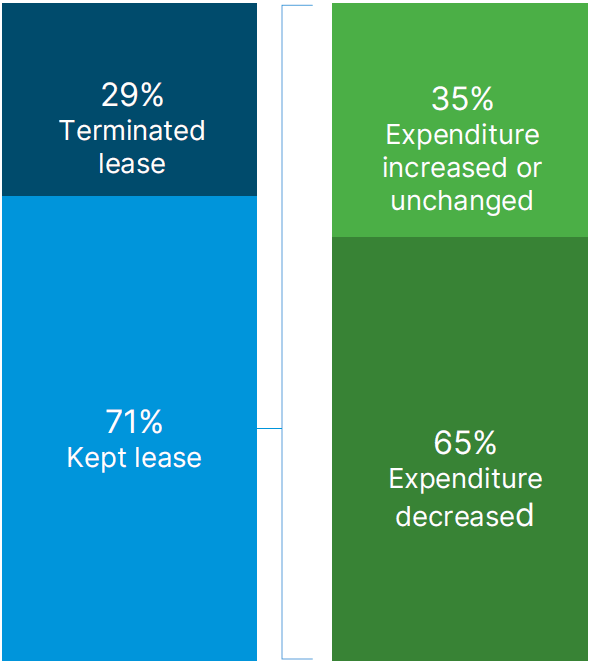 Source: SVB payment data
One of the defining legacies of 2020 will be the changes to work environments. The offices and city centers that were left behind in 2020 will look quite different upon our return. Office buildings did not sit idle while we were gone — they were outfitted with upgrades to support and protect us when we return. We expect continued investment in innovation that secures access, protects the work environment and monitors social distancing to manage the safe return to the office. Companies like Verkada, Proxy and Alcatraz were already transforming the ways people interact in the workplace, and we expect continued broad adoption as well as increased demand for additional functionality screening for temperature and contact tracing. Additionally, as enterprises recognize the advantages of a remote workforce, tools that support the hybrid work environment — such as cloud collaboration and network connectivity — continue to proliferate.
With all change comes opportunity, and given the tsunami of change in 2020 we anticipate a tech-led transformation of how we live and work in 2021. On the heels of a strong second half of venture activity, with record fundraising and investor dry powder on hand, the innovation sector is well-positioned to capitalize on this season of change and usher in the roaring '20s that many expect.
At SVB, we remain impressed by the ingenuity and accelerated pace of innovation in the companies we work to support. If you are working to shape technology in 2021 and beyond, we would love to support your mission.