Key Takeaways
The usage of IoT connected devices is expected to grow from pre-pandemic levels of 8 per person to 14 by 2023.
Connected lifestyle fitness equipment is well positioned to take advantage of changing consumer routines and purchasing behaviors.
Consumer IoT use will expand to the bedroom (sleep tracking) and kitchen (connected appliances and white goods) as the technology improves the quality and efficiency of our lives.
How this year accelerated adoption of IoT in our homes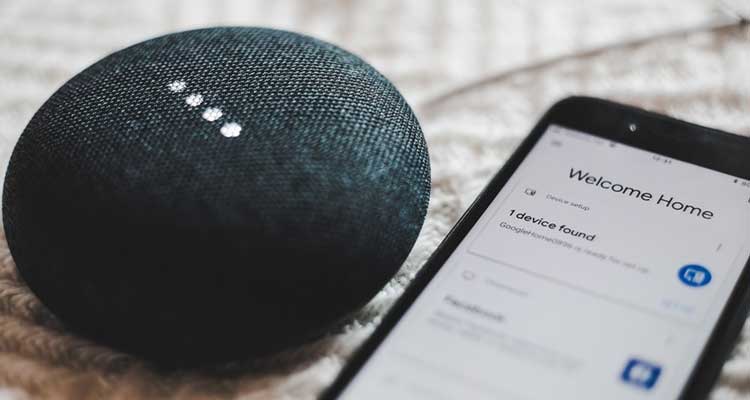 I wake up feeling refreshed. My Hatch Restore Alarm Clock lights up my room, mimicking the sunrise. I take a deep breath, grateful for my Molekule, which ran all night cleaning the air. My WHOOP bracelet is the newest staple accessory that reports metrics on my sleep patterns and daily workouts. A few feet away in my studio apartment is my SoulCycle bike. I start cycling and the virtual instructor guides me through an intense workout with an amazing playlist. I did not own any of these products before the COVID-19 pandemic. Living in a big city with many activities, I saw my home merely as a place to rest my head.

With all the challenges thrown our way in 2020, one silver lining has been a renewed focus on well-being. In our homes, IoT products have become core enablers, enhancing the spaces where we now spend most our time. Prior to the COVID-19 pandemic, the Internet & Television Association predicted that by 2023 the number of connected IoT devices per person in the US would expand from 8 to 14. I believe that this date will be moved up as shelter-in-place mandates and remote work shift purchases away from restaurants, bars and travel to connected home devices, health and fitness equipment and other internet-enabled products.
The long-term impact of COVID-19 on consumer spending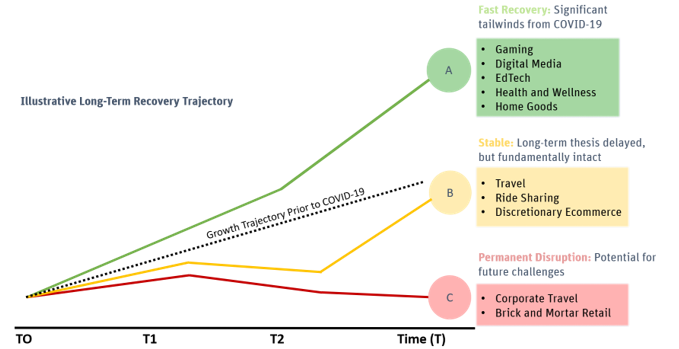 Competition for the real estate on our bodies and within our homes is fierce among big tech (Google, Amazon, Apple), new entrants (Peloton) and even traditional apparel companies (Lululemon). The goal of these companies is to engulf customers in their entire product ecosystem. Whoever owns the space owns the data. When complete, accurate, and timely data is available, it becomes a powerful tool for an organization. As Tim Berners-Lee said, "Data is a precious thing that will last longer than the systems themselves."

The expansion of IoT from factories to personal devices and our homes has created new opportunities — take frictionless commerce. Our daily activities, locations and even heart rates provide data that is leveraged for the development of highly personalized products and services, not to mention the potential to monopolize these channels for marketing and selling to specific consumers.

The contest for data is fought through a combination of research-and-development (R&D) and strategic mergers-and-acquisitions (M&A), and Amazon is the perennial leader. Amazon's R&D investments in Amazon Web Services and Alexa technology, as well as the acquisitions of companies like Ring, have helped the tech giant stay ahead of the competition and well positioned for future success.
Big Tech investment in R&D and M&A acquisitions

*2020 represents December 1, 2019 – December 1, 2020
Source: Strategy& Insights and Innovation Study and PitchBook
The next hot trend: connected lifestyle fitness equipment
The $94B fitness industry has been upended by the pandemic. Studios like Blink and Orangetheory have adapted by moving to online classes; others, like Flywheel Sports and 24-Hour Fitness, have closed their doors indefinitely and filed for bankruptcy. It remains unclear how quickly consumers will return to their traditional fitness routines once the pandemic subsides; however, I believe that the appetite for streaming workouts and digital fitness is here to stay and that connected lifestyle fitness equipment will become a thriving IoT sector.

Tech-enabled fitness companies like Tempo, Tonal and Peloton are taking advantage, capitalizing on some consumers' shifting discretionary budgets and willingness to invest in at-home, subscription-based fitness solutions. Moving forward, I expect companies like WHOOP and Levels to continue growing market share and based on the buoyant exit environment for health and fitness companies, have the opportunity for a strong exit. In turn, more venture capital will seek disruptive technologies within the rapidly increasing at-home fitness market.
IoT will continue to see expanded adoption
With the changes in purchasing behavior, expect connected home products to continue experiencing tailwinds . I anticipate the expansion of IoT adoption to grow from the living room (home hubs) to the bedroom (sleep tracking) to the kitchen (connected appliances and white goods) . Companies that are using data and technology to enhance the quality and efficiency of our lives — like Molekule, Eight Sleep and Brava — should continue to outperform. As with any new technology, there will be concerns about data privacy; this threat will be quelled as the strength of security improves and the technologies become ubiquitous.

At Silicon Valley Bank, we have expertise working with companies in the IoT industry and maintain strong relationships with investors as well. We will continue watching the activities of notable investors in the space — L Catterton, Accomplice VC and HPE Growth — to see where they put money to work within the connected-equipment ecosystem. If you are working in this space and would like to learn more about our role, please reach out.