Pitch Your Fund by Highlighting What Makes It Noteworthy
Best Practices for Making a First-Time Fund Stand Out
2020 was a banner year for venture capital. The market has never seen more deals closed, more exits booked or more money raised. But lost in the parade of positive data is a troubling issue for aspiring managers: Among the 321 funds raised, only 50 of them were helmed by first-time managers, which represents a seven-year low.

What accounts for the consistent drop in new first-time funds over the last few years? Returns aren't the problem. According to the data, emerging managers tend to outperform their more mature counterparts. And limited partners (LPs) recognize that as the startup community grows more diverse across demographic groups, geographies, and industry verticals, it's important to invest in managers who bring a fresh perspective to the market. Emerging managers generally offer LPs more diversity, easier access, and a more attractive fund size than established firms, a combination that can garner additional attention.
With so many prospective new managers in the ecosystem, there is no shortage of exciting new funds for LPs to choose from. Narrowing down that enormous set of choices appears to be a major obstacle, however. For emerging managers, the challenge is clear: How do I present my noteworthy advantages to LPs in a way that is compelling, provable and memorable?
Differentiating your fund may seem straightforward. Your team, your network, your subject matter expertise, your investment thesis, and your diligence process all could offer potential advantages over other funds. However, communicating these advantages and providing proof points to support them in a way that LPs will remember is much easier said than done.
Over the past seven years, we've worked with dozens of funds—including numerous first-time managers—to build pitches that are clear, concise, and stand out in the eyes of LPs. What follows is a framework for identifying and validating your core differentiators as a first step toward building the most compelling possible pitch for your fund.


Know Your Audience


Before you can determine what will resonate with a prospective LP, you first need to get inside her head. Alignment of interests is important. Take the time to ask questions so you understand the LP's existing exposure and how you might fit within it.
What is she looking for in a general partner (GP)?
How do you fit into her broader strategy?
How can you help her achieve her goals?
At the most basic level, LPs are looking for three factors—and the ideal GP will deliver on each one:
Returns that meet or exceed their expectations and market benchmarks for your investment strategy.
Exposure to a particular asset class, sector or subsector, or stage within venture.
Insights that they can use to inform their broader investment or business strategy.
In addition, LPs must believe that your fund will deliver more alpha than your competitors—and that means you must do one or more of the following better than the average fund:
Sourcing – Identifying companies that others miss, or seeing them before others do
Picking – Evaluating opportunities better than others
Winning – Earning access to competitive deals
These tasks may look like basic blocking and tackling. But it's important to remember that any aspect of your fund that you put forward as a differentiator must directly translate into one of these advantages.
Click below to learn about the three steps to creating a stand-out pitch.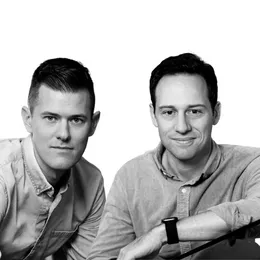 Chris Laughlin & Jared Bloom
Co-Founders, 4th & King
Chris and Jared are the co-founders of 4th & King, an agency focused exclusively on helping startups and venture funds craft, design, and deliver fundraising presentations. Since 2014, they have helped their clients raise over $7.2 billion in capital.
Read The Next Component
Pitch Differentiation
Three Steps to Creating a Stand-out Pitch

Learn more