Seattle has quickly emerged as a candidate to lead the next wave of innovation. As a part of the Silicon Valley Bank team in Seattle, I can see the market accelerate around us. Yet while the energy is growing locally, the Seattle community has not always marketed itself beyond the northwest. By sharing an overarching view of our ecosystem we can provide an entry point for readers who are considering new markets in which to deploy capital, open a second office or start something completely new.
Does that describe you? Start with getting a lay of the land below.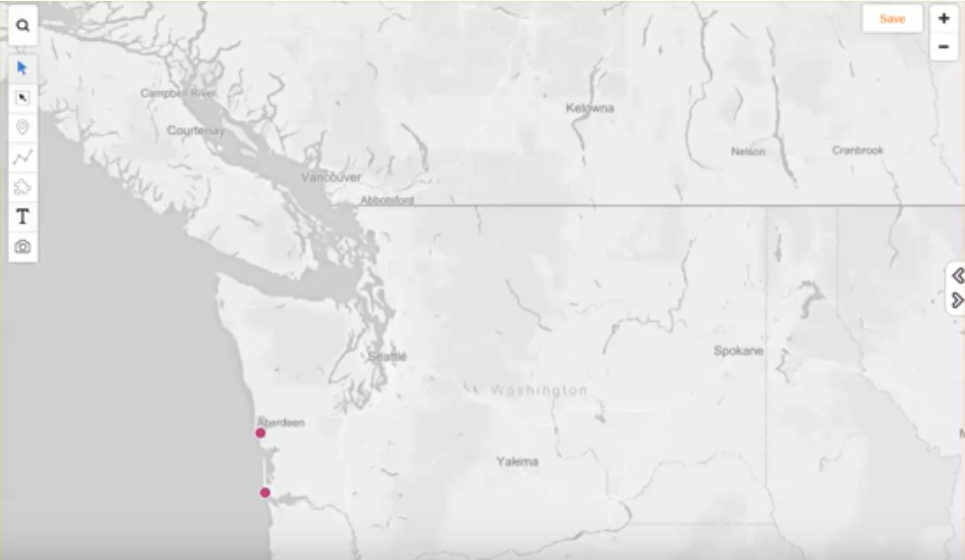 A snapshot of the ecosystem we'll dive into in this post.


Ecosystem pillars & key takeaways

A comprehensive ecosystem review requires more than one Medium post.
For that reason, I've highlighted takeaways across each pillars to provide insight into Seattle's momentum. I'll share deeper dives into specific industries in subsequent posts.
The University of Washington, UW provides the talent and concentration of funding necessary to anchor the research community. From that foundation, Seattle has become a market where you can take research from incubation to scale.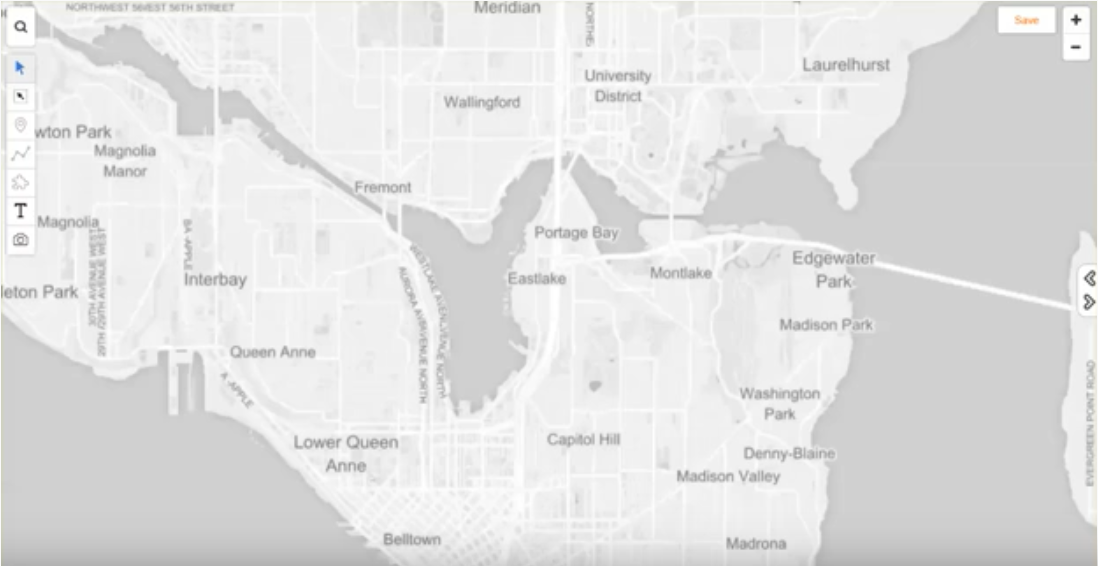 Across the lake from UW in South Lake Union is where most research institutions reside, with life science expansion projects underway.


UW is the largest recipient of federal research dollars among public universities in the US and ranked 4th, trailing only Harvard, Stanford and Johns Hopkins in the "Performance Ranking of Scientific Papers for World Universities."
A recent CBRE study ranks Seattle as the №1 emerging life science market, which speaks volumes of the ramp in talent and resources. In addition to UW, credit for this rise goes to Fred Hutchinson Cancer Research Center, the Bill & Melinda Gates Foundation, the Allen Institute for Brain Science, Seattle Children's, Seattle Cancer Care Alliance, Institute for Systems Biology and many more who lead in this market.
The City of Seattle is doubling down on life science infrastructure. Recently announced was the development of a life science campus that will provide space for innovative companies at scale. The Mercer 'Mega Block' is located in the heart of South Lake Union, surrounded by many innovative technology companies and research institutions.
Recent examples of research brought to scale include Juno Therapeutics, acquired by Celgene for $9 billion; Nohla Therapeutics, which has raised $120 million to date; and Adaptive Biotechnologies, which went public this year. All companies were incubated at Fred Hutch. In an interesting intersection of Seattle innovation, Adaptive raised $45 million from Microsoft on the way to its IPO.
While the impact of the Allen Institute for Artificial Intelligence on the technology community cannot be understated, they will likely also play an important role in life sciences innovation going forward given their depth and breadth of AI leadership.
UW part two. UW is the primary source of new tech talent creation and sets a leading example for how universities can create entry points into industry — both entrepreneurship and big tech.
Ranked 3rd in the top 50 US engineering programs for number of startups launched per year, with 65 launched in the past five years. Want to plug into startup efforts at UW? Engaging with CoMotion is a great place to start.
Professors bring entrepreneurial experience to campus. Notable exits include Turi (Apple), Isilon (EMC), Senosis Health (Google), Farecast (Microsoft), Dreambit (Facebook) and WallyHome (Sears).
Professors also have an impact on the investment community. There is a strong connection between UW, the Allen Institute for Artificial Intelligence (AI2) and Madrona Venture Group in terms empowering talented engineers and investing in their ideas. A notable leader across these communities is Oren Etzioni, the current CEO at AI2, a partner at Madrona and a UW professor dating back to 1991.
Beyond the startup community, the UW faculty brings perspective from scaled organizations to the classroom with work experience at companies such as Amazon, Apple, Google, Microsoft and Nvidia.
UW connects with the international community through the Global Innovation Exchange. In the GIX partner network, you'll find investors, local tech companies and academic institutions across China, India, Israel and more.
Tech anchors. Microsoft and Amazon have produced successful founders, but their ability to attract talent and other innovative companies is their largest contribution to Seattle. The increased density of innovators will fuel entrepreneurship for years to come. Beyond the big two, there is a healthy pipeline of mid-cap tech companies and future anchors that further bolster the ecosystem.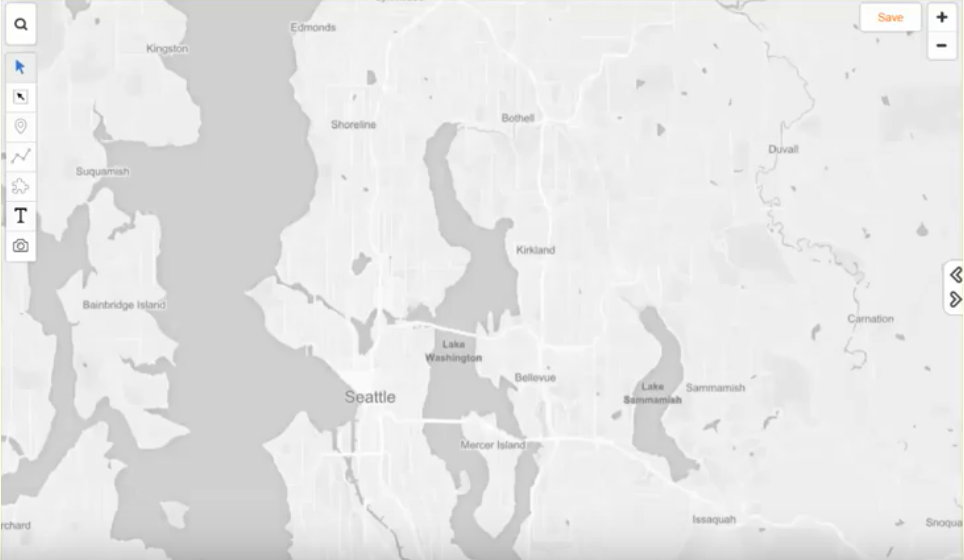 More than 203,000 people are employed in Washington across a broad range of domain expertise by Amazon, Microsoft, T-Mobile, Expedia, Starbucks, Boeing, REI and UW alone.
Microsoft's startup impact is extensive: Nearly 25% of GeekWire's top 200 startups are led by Microsoft alumni. Don't believe in the hype? The current highlight reel might change your mind.
Beyond established anchors, notable tech IPOs in recent years include Redfin, Smartsheet, Avalara, Impinj, Apptio and Zillow, which employ roughly 12,000 people in total.
The IPO pipeline is healthy, with Convoy, Remitly, Rover, Auth0, Outreach and Icertis all having raised rounds of more than $100 million in the past 12 months.
Satellite offices. With Microsoft and Amazon as our foundation, leading technology companies view Seattle as a top priority to remain competitive in the search for talent. The impact of tech giants' talent radiates outward to other organizations and will likely produce the next wave of founders.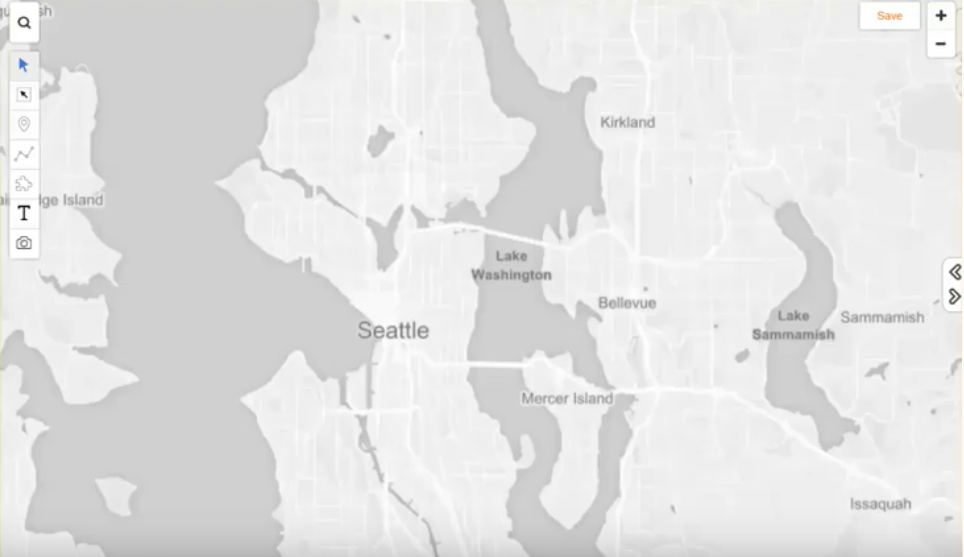 Satellite offices- public, international and startups-all sit in proximity to major Seattle anchor companies.



Companies are flocking to Seattle for its tech labor pool; currently ranked highest in the country for quality, edging out San Francisco.
Apple, Facebook and Google currently employ an estimated 8,000 people, and house critical functions here — including AI leadership (ex: 1, 2). Each announced a massive campus expansion in H1 2019. Alibaba, Baidu and Tencent all have AI research offices within blocks of one another in Bellevue for the same reason.
In total, more than 125 tech companies have satellite engineering offices in Seattle and Bellevue. By our count, there are nearly 80 offices between Lake Union and the International District, less than three miles in distance.
Startup enablers. The infrastructure for fostering entrepreneurship has exploded over the past decade. The density and diversity of support models provide ample onboarding paths for first time founders — especially those coming from big tech.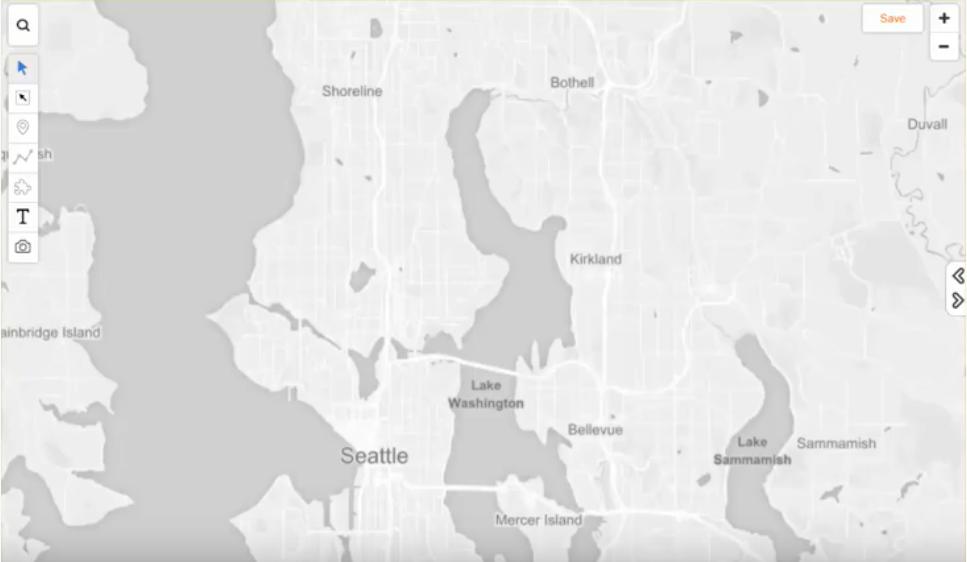 Highlighted density of co-working spaces, accelerators, incubators and startup studios.
Co-working space for entrepreneurship has grown significantly, with more than 60 co-working spaces in Seattle and Bellevue. Over half have launched since 2015.
There are 25 startup accelerators, incubators and studios enabling the next wave of founders. Seattle has traditional accelerator programs like Techstars, but is also finding success through a studio model, like PSL and Madrona Venture Labs, where talented people from big tech companies are recruited to join ideas and research already in flight.
A recent program spotlight: Create33 launched in 2018 and has quickly filled a resource gap for seed-stage companies. By providing educational resources and a network of investors and large corporates around the space, Create33 has quickly become a center of gravity in the community.
Venture capital. Local investors still maintain the lion's share of activity, but out-of-state investors are showing a growing focus — dollars and deal count — in Seattle. Those who build strong in-market investor relationships will find success.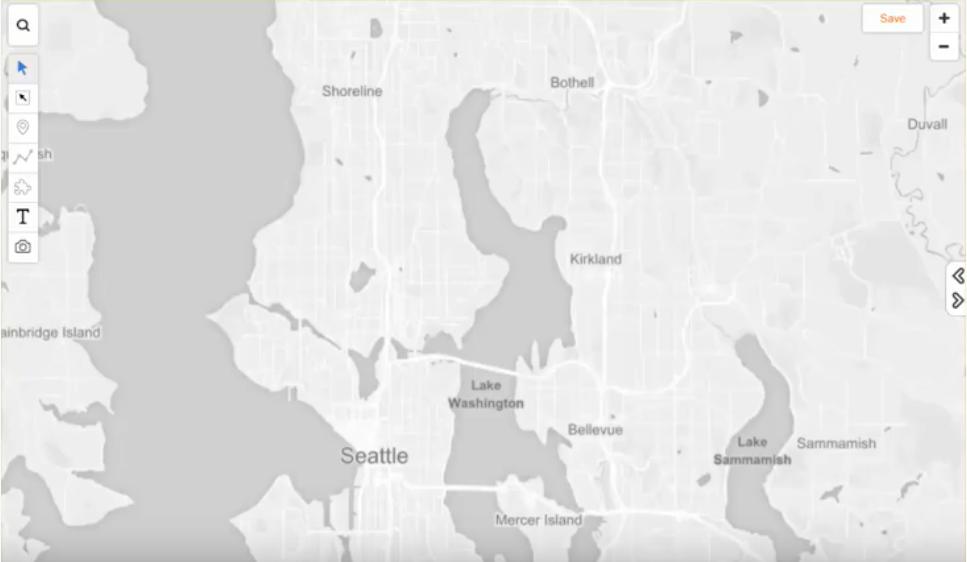 The number of investors early in their Seattle presence bodes well for the future of venture capital in Seattle.
So far in 2019, $1.6 billion has been invested across 183 deals — on track to surpass the high-water mark set in 2018 of $2.8 billion invested across 336 deals.
According to PitchBook, Seattle demonstrates the strongest local capital focus of any major innovation hub in the US. Of the 183 deals to date in 2019, 109 had at least one Seattle investor in the round. Working with local partners is a fast path to discovering top founders.
Venture capitalists who are visiting Seattle are growing in number and frequency. A total of 87 California-based investors have participated in two or more deals since January 2018, highlighting a growing interest in Seattle companies. This data is reinforced by our experience in market; we meet new investors looking for entry points into the market frequently.
Startup creation. We are seeing the highest volume of startup creation to date, with the average founder being more experienced than ever before.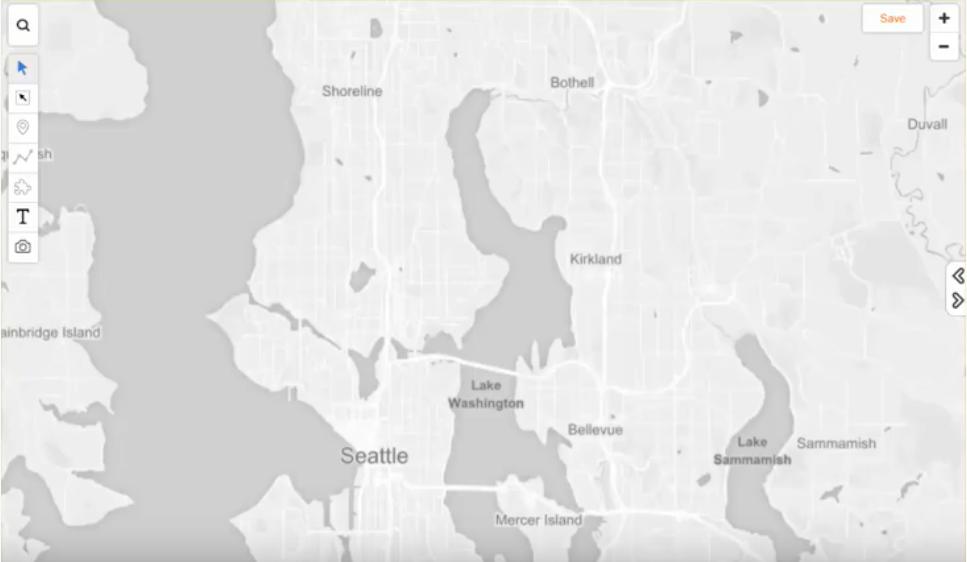 Above are the funded startups since 2010. Startups are concentrated near anchor institutions — both in academia and industry.
Although Microsoft has traditionally been the leading source of founders, almost 50% of new founders that started working with SVB since 2018 have prior experience at venture-backed companies. Microsoft will continue to mint new founders, but Seattle has more startup longevity from which new founders can and will emerge.
The Opportunity Ahead

Throughout this post, I highlighted the key pillars of the Seattle ecosystem to showcase why this community is positioned to take a leadership role in the next wave of innovation. Today, our ecosystem is not only a leading talent pool but also has an increasing number of paths between academia, research, entrepreneurship, and scaled companies. The future looks bright for Seattle. If you're looking to invest, open an office or start something new, reach out directly and we'll help you take the first step.
NOTE: The views expressed in this article are solely those of the author and do not reflect the views of SVB Financial Group, Silicon Valley Bank, or any of its affiliates. Companies referenced throughout this document are independent third parties and are not affiliated with SVB Financial Group.