COVID-19 Response & Community Support
SVB remains focused on serving the needs of innovation companies and investors of all sizes and is dedicated to supporting the ecosystem. We are committed to doing everything we can to help our clients overcome challenges and concerns they may be facing during this time.
Relief
---
SVB Global Debt Relief

SVB's first relief initiative was to provide certain venture debt borrowers with loans of $10 million or less (or local currency equivalent) an opportunity to defer their principal payments for a period of six months. This launched in April 2020 with more than 1,000 startup businesses being able to defer their principal payments to a combined value of $2.1 billion in funded debt.
Government Debt Relief

SVB was accredited to lend under the Coronavirus Business Interruption Loan Scheme (CBILS) as well as the Coronavirus Large Business Interruption Loan Scheme (CLBILS).

These programmes are now closed to new applications.

If you're a client and have any questions, please speak to your Relationship Manager or call UK Client Services on 0800 023 1441 or +44 367 7881 from outside the UK.

We remain dedicated to innovation companies and investors of all sizes and continue to actively support our ecosystem.
More information on CBILS and CLBILS
SVB is undertaking similar activities in other markets including the Paycheck Protection Program (PPP) in the US.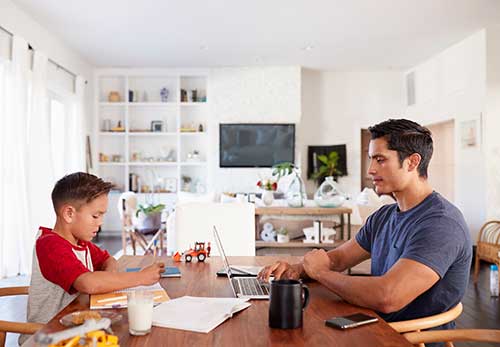 Product and Service Support
We continue to serve and support our clients through challenging times through enhancements to our products and services.
Additional interest on Corporate Deposit Accounts
Lower threshold to qualify for higher interest rates
Increased interest rates on shorter Term Deposits
Reduced costs on unarranged overdrafts
No fees for account maintenance
New discounts and offers through partners
Give
SVB has committed $10.5 million to support local, regional and global COVID-19 relief activities focused on three areas: health, food security and shelter, and small business relief. The COVID-19 Global Impact & Innovation Fund, in partnership with Founders Pledge, was established to help stop the spread of the virus, support a robust medical response and mitigate the social cost by providing relief to affected families. SVB is making an initial $1 million investment to fund this critical work, and we invite you to join us. Donate here

In the UK, we're sponsoring Meals for the NHS, a not-for-profit organisation that delivers meals directly to front line NHS staff working in COVID-19 Wards during the evenings when canteens are closed. This keeps nurses and doctors energised and well-fed whilst they go about saving lives. In under 4 weeks, they have served +80,000 meals across 75 hospitals in 21 towns and cities across the UK - all powered through startup technology tools. For every £10,000 they raise, they can feed one hospital for 1 month. You can help support them by visiting mealsforthenhs.com.

We continue to support our main Access to Innovation partner, Career Ready, a not-for-profit organisation focused on helping young people from disadvantaged backgrounds fulfil their potential through experience and understanding of the working world. For more information visit https://careerready.org.uk/.
Resources
We encourage you to leverage the following resources:
Connect
---
For more information contact: