Signature Research
Understand how industries and investors are driving change with data and analysis, and how your business can benefit.
Get monthly startup insights and advice
Thanks for signing up!
Thank you for signing up for insights from Silicon Valley Bank. Each month we'll share insider knowledge and lessons from breakthrough founders, advisors, and VCs that can help you navigate fundraising and operate more efficiently.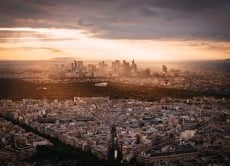 Gain insights from articles
Get a unique vantage point on the industries and issues forging innovation.