Emerging Manager Insights
Actionable insights, curated by SVB's Emerging Manager team, to help you make informed choices that support your success. Hear from SVB's community – your peers, industry influencers, and SVB experts.
Searching...

Filter by topics
Subscribe to SVB's Emerging Manager insights.
Get the latest insights delivered to your inbox.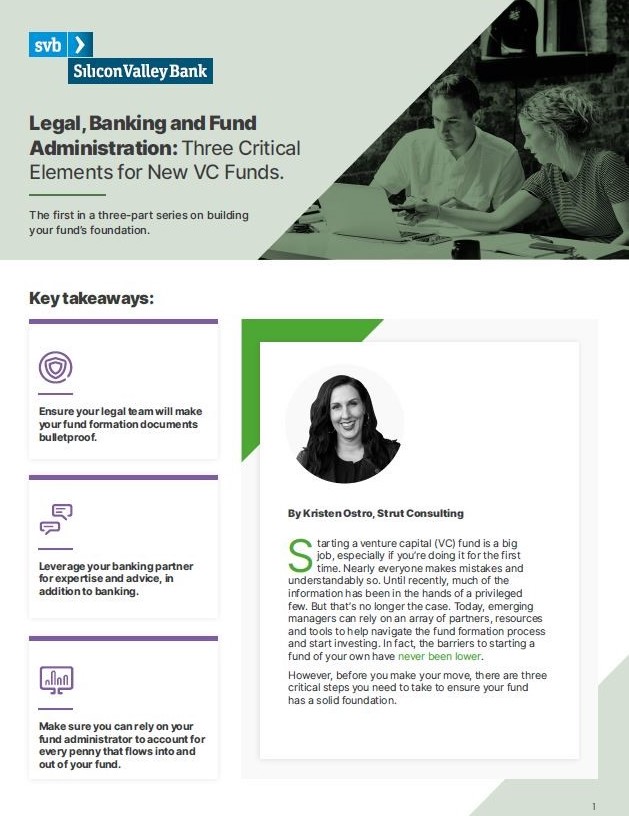 Securing Your Funds' Foundation
The first in a series of articles, to help first-time managers avoid pitfall and make strategic decisions with confidence.