Global Trade Finance
Whatever your stage of business, SVB can help you find opportunities in new markets through our global expertise, strategic advice and international networks.
Our solutions
Global Trade Finance Advisory
Standby Letters of Credit
Global Trade Finance Advisory
Whether you buy or sell in international markets, our trade finance experts have decades of real-world experience to provide you with guidance, strategies and advice. We can help to maximize your working capital while mitigating your risk as you navigate the complexities of global markets.
Global Trade Finance
SVB offers a full range of global trade finance products to create operational efficiency and act as a safety net for your business. We can help you to preserve cash, mitigate risk, control product movement and reduce approval friction with foreign clients.
Documentary Collections
Ease payments pressures while controlling shipping documents through non-credit-use documentary collections. Leverage SVB's trade expertise and global banking relationships to release import documents to buyers, upon payment or acceptance (promise to pay) and to facilitate payments to suppliers.
Export Letters of Credit
Insulate your business against fraudulent trade transactions and reduce counter-party risk when dealing with foreign buyers.
Import Letters of Credit
Need help to manage cash flow and mitigate the risk of buying supplies and sourcing mission-critical components globally? We take away the effort and worry with our structured solutions.
Standby Letters of Credit
Get the required support for your business to meet its international credit obligations and any pre-payments as you scale for growth.
Over 60% of our customers are global on day one of business
---
Companies in the innovation economy are going global, earlier and earlier in their lifecycle to diversify risk and revenue. We can help you get ready with minimal effort before your customers approach you with import or export inquiries.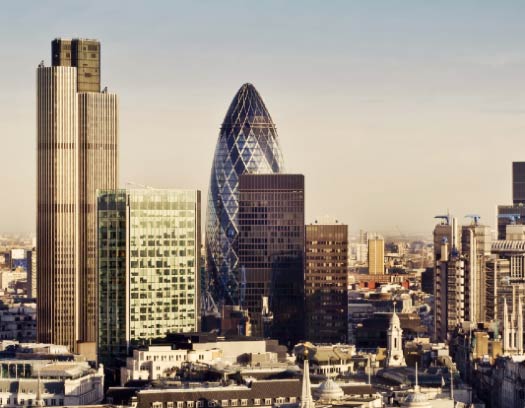 Is Global Trade Finance Right for Your Business?
Whatever your stage of business, our trade finance team has solutions to help you take advantage of global opportunities with agility and confidence.
Are you just getting started and:
Expanding into new countries?
Looking for alternatives to paying cash in advance?
Needing extended timelines to sell goods to pay suppliers?
Talk to us about:
Drafting an end-to-end trade finance plan for your business
Managing risks of global expansion
Terms and conditions for your international contracts
Are you scaling operations and:
Selling and purchasing finished goods abroad?
Exporting and importing from foreign entities without a high degree of trust?
Struggling to manage inventory levels to meet sales - due to vendor-imposed credit limits?
Talk to us about:
Advice on crafting a solution that meets your global working capital and financing needs and mitigates the risk of conducting cross border business.
Taking the right starting steps on trade that have an outsized impact later.
LC discounting to provide early cash to you while your buyers pay the bank at maturity.
Import financing to help you maximize your cash on hand until you collect from your customers.
Are you a financially mature company that is growing locally, expanding globally and:
Optimizing working capital to untie cash from your supply chain?
Your collection periods are becoming longer and longer?
Selling on open account terms?
Worried about the credit risk of your buyers or suppliers?
Informing forecasts and budgets in foreign markets?
Talk to us about:
Optimizing working capital and injecting liquidity into your supply chain.
Help with structuring your international buying and selling contracts.
Import and Export loans.
Mitigating risks of global business with an array of trade finance products.
Ready to get started?
Please reach out to your Relationship Manager or click below to see how global trade finance can help your business.
Get more out of your global banking experience
With over 35 years of experience serving global innovators and entrepreneurs, SVB can help you get enhanced value out of our global trade finance knowledge and expertise.
FX Risk Advisory: Going Global in 2020: Insights for innovation-sector companies
Ivan Asensio, Ph.D.
FX Monthly Outlook: All quiet on the currency front
The FX Navigator – US Edition H2 2019