Sulu Mamdani, Managing Partner for SVB Capital, offers his views on what is driving the venture investing, why 2019 is shaping up to be a banner year for liquidity and which emerging sectors are trending in new company formation.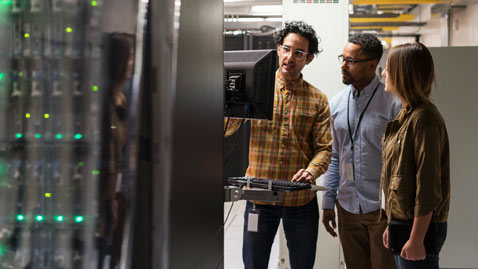 US entrepreneurs are confident about 2019, focusing on raising capital and hiring, but uncertainty is adding to challenges. Access to capital for many companies has been improving in the past two years.
In a new report, SVB highlights the technology-enabled, multimodal, shared, electric and autonomous transportation choices in the emerging mobility ecosystem.
On the pulse of your industry
---
Every day, we work with the companies that are reimagining the future. Our conversations with business leaders give us a unique vantage point — and a rich proprietary data set — on the industries and issues forging innovation. This insight informs our in-depth reports and timely updates.
SVB Signature Research
Our research provides the data and analysis to help you understand how industries and investors are driving change, and how your business can benefit.
Advice and insights from founders, VCs, and advisors to help you navigate fundraising and operate more efficiently.
Searching...

Now Let's Get Started
---
See how SVB makes next happen now for entrepreneurs like you.