Hiring the workforce of the future
Follow your passion
2 min watch
October 6, 2016
Share
Being a 38-year-old single mom with no engineering experience when she founded pymetrics, Dr. Frida Polli defied tech entrepreneur stereotypes. However, even she at first didn't fully grasp how her startup could help break down barriers to tech employment.
But since the neuroscientist-turned-entrepreneur began marrying neuroscience and algorithms to help guide career choices, that's exactly what is happening.
Dr. Polli is co-founder and CEO of pymetrics, which develops neuroscience games to help career-seekers first identify their strongest traits before moving headlong into a career and helps companies hire in an unbiased way. Using better data and algorithm-based analyses for career planning and hiring erases bias from the process, she explains: "We find men and women have equal potential for many careers, including tech."


Using technology to change perceptions

Such findings help jumpstart discussions and begin to change attitudes about who will succeed in the workforce of the future. "I tell companies, 'Look at the inputs. They are not known to have gender or ethnic bias; they are as objective as possible.' That is very compelling," Dr. Polli says. Companies are now recognizing that it's good business to have a diverse workforce and, as she says, "diversity improves your ROI." Job-seekers, too, gain new confidence to pursue careers they might have crossed off the list, broadening opportunities.
Or in the case of founders, it determines if there is good chemistry. pymetrics results for Dr. Polli and co-founder Dr. Julie Yoo confirmed they were well matched to start the business. But breaking barriers and making connections require more than an unbiased algorithm, something Dr. Polli knows firsthand. Seeking investors for pymetrics, she initially found it a tough sell. She believes being a 38-year-old mom and lacking an engineering degree (despite having a Ph.D. and Harvard MBA) made some investors skeptical. Getting funding is hard for anyone, she says, but research shows it's even harder for female entrepreneurs "because investors don't see as many."
You don't think of banks as being the friendliest and most accommodating of institutions. SVB definitely breaks the mold on that one.
Frida Polli
co-founder and CEO of pymetrics
Breaking the banking mold
One way to overcome this, she advises, is to gain introductions through an entrepreneurial network. Dr. Polli was recommended to Silicon Valley Bank by her lawyer. "SVB has a network that is invaluable for entrepreneurs," she says.
Dr. Polli also appreciates SVB's forward thinking, helping her plan for pymetrics' future. "You don't think of banks as being the friendliest and most accommodating of institutions," she says. "SVB definitely breaks the mold on that one."
Foster collaboration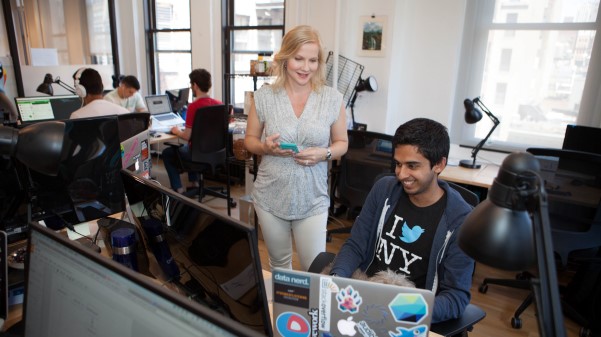 1 min watch
October 6, 2016
Share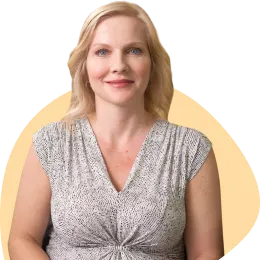 Frida Polli
CEO and Founder, Pymetrics
Headquarters
New York, NY
Industry
Life Science & Healthcare Biopharma
Let's Get Started
Are you an innovator seeking a bank partner to help you move your big idea forward?
Contact Us