Michael Browne of CIRQ
Intrigued by the big top in his hometown, Michael Browne joined the circus as a child. Ever since, he's had the desire to create an emotional connection with his audience, whatever he does. Today, it's as the founder and proprietor of CIRQ Estate, his family winery located on a new property in the heart of the Russian River Valley.
From here, he plans on continuing his craft of creating highly rated Russian River Valley pinot noir wines that thrill the senses and connect people to special places.
School of hard knocks in the circus
Michael says being involved in the performing arts taught him about practice, hard work, dedication, risk and failure. It set him up for his foray into another business of balancing lots of balls in the air — winemaking. In homage, he uses circus themes on his labels. One honors his great grandfather, who started in the circus business nearly a century ago.
Michael had a circuitous route to the Russian River region, the sole source for his prized pinot noirs. After postponing plans to study architecture, he ended up putting down roots in Northern California more than two decades ago, while searching for a job that would allow him to use his hybrid entrepreneurial-craftsman mindset. One day, he walked into a barrel room and that was it. "I felt the magic. I felt energy that I've never felt before," he says.
Browne reclaims his passion project, CIRQ


Michael and Dan Kosta launched Kosta Browne Winery in 1997, throwing in everything they had — about $800, Michael recalls. They had winemaking talent, and the duo's pinots took off several vintages later. In 2009, while still co-owner of Kosta Browne, Michael founded CIRQ. It became part of the larger Kosta Browne. After that winery was sold in 2018, he negotiated a deal to take back the brand he created, which is now his family-owned business.
"I always wanted to be an entrepreneur, since I was like 10. Something about that struck me, the American dream sort of thing," he says.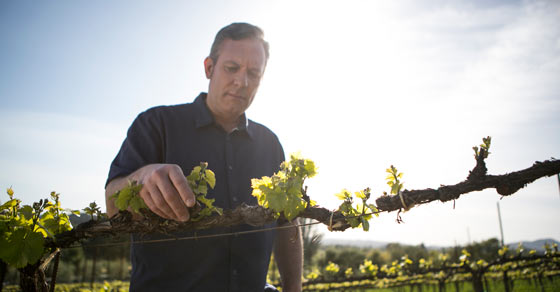 It has always been my dream to plant a vineyard and make wine from it. Wines that are the highest quality obtainable. Wines that provide a lens on where they were grown. CIRQ is the realization of that dream.
Michael Browne
Founder and Proprietor of CIRQ
Iterating on innovation creates success


While Michael is drawn to the agricultural side of winemaking, he never forgets the importance of "the emotional attachment" he seeks to evoke from his wines. He wants people to remember where they were drinking CIRQ. In 2019, he will release a very limited production of his two pinot noirs from Bootlegger's Hill and Treehouse Vineyard. In 2020, he will release one CIRQ wine — a blend. He likes to think of this wine as the ultimate combination, hand-crafted with fruit from some of the most highly regarded vineyard sites in the Russian River Valley. He handpicked these properties and selected grapes from the most prized blocks at each. In this sense, the 2017 vintage will feature the best of the very best.
Michael says the wine business for him is very much about iterating on previous innovations. "A lot of great people have done a lot of great work, as long as 50 or 60 years ago, that changed the wine world'' in California, he says. Today, Michael's pursuit is finding ways to grow better fruit, healthier plants and more balanced vines while reducing the impact on the land. This in turn leads to very healthy and balanced wines — the perfect lens to see Mother Nature through.
SVB understands the wine business


A challenge, Michael says, is the amount of money it takes to capitalize a wine business, especially since it may be a long wait for the return. Remembering back to the early years at Kosta Browne, recalls how they were trudging along when all of a sudden around 2005, "the whole thing came together and we had a fireball on our hands." Not wanting to mess up the success, they sought a banking partner.
Michael, Dan and their third founding member, Chris Costello, chose Silicon Valley Bank. "They understood the wine, they understood our brand, and they know our mission. It's hard to find that," he says. SVB is Michael's banking partner today as he takes CIRQ to next level. Akin to what he seeks for his wines, he adds, "it's a long-term relationship."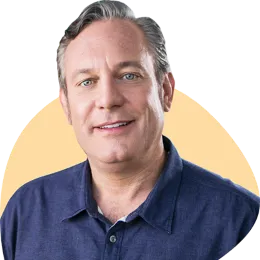 Michael Browne
Founder, CIRQ
Let's Get Started
Are you an innovator seeking a bank partner to help you move your big idea forward?
Contact Us