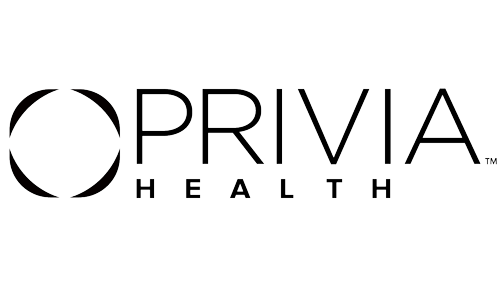 Privia is building one of the largest primary care centric delivery networks in the US
About
Privia Health, headquartered in Arlington, VA, is a technology-driven, national physician enablement company. Privia collaborates with medical groups, health plans and health systems to optimize physician practices, enhance the patient experience and reward doctors for delivering high-value care for both in-person and virtual settings. Innovators and key contributors to the Privia Health platform include top industry talent and exceptional physician leadership. Privia implements scalable operations and end-to-end, cloud-based technology that aims to reduce unnecessary healthcare costs, achieve better outcomes and improve patient outcomes and physician satisfaction.


The bold idea
Jeff Butler founded Privia Health with the premise to help keep private medical practices viable and relevant in a rapidly changing healthcare landscape. Independent practices struggled to survive in the aftermath of the 2008 financial crisis, healthcare reform, shifting reimbursement from fee-for-service to value-based care payment models, increasing regulatory and privacy standards and an inability to keep up with technology innovation.
Privia provided an alternative alignment model to physicians that allowed them to preserve their relationships with their staff and patients yet become part of a larger medical group entity with an operating platform that optimized their practice and allowed them to succeed in this rapidly changing environment.


Scaling the business
In 2013, Privia Health launched Privia Medical Group and went live with a seven-person medical practice in Reston, VA. The following year, 19 additional practices and 47 providers joined the network – further solidifying the company's value proposition.





SVB supported Privia's founding team during its inception years by providing growth capital term loans and a line of credit. The relationship between SVB and Privia Health evolved as the business continued to expand. SVB provided competitive financial solutions to support the company's complex structure and offered timely sector insights. The banking team also provided financial advice, helping the company position itself for its next growth phase.

Privia knew that having a secure balance sheet combined with strategic partnerships was critical in achieving the next milestone.

In September 2014, an investor group led by Brighton Health Group recapitalized the company by providing growth capital to launch a national expansion strategy outside the Mid-Atlantic region, advanced Privia's technology solution and scaled operations. To manage advanced growth and financial and operational efficiencies across all markets, Parth Mehrotra was hired as COO in 2016.

In April 2018, Shawn Morris was appointed CEO, a key hire to accelerate alignment between physicians and health plan payers, further positioning Privia Health as a physician enablement company focused on all aspects of value-based care. Under the leadership of Morris and Mehrotra, Privia Health has grown 2.6-fold, increasing top-line practice collections from approximately $500M in 2016 to $1.6B+ in 2021.
SVB has a deep understanding of our unique needs and where we sit in the healthcare ecosystem. The SVB team has in-depth knowledge of the healthcare industry and, in particular, the provider space we operate in. Bringing all those things together while providing us with differentiated solutions and ideas is what we really value in our partnership.
Parth Mehrotra, President and COO, Privia Health
Fueling business growth
In 2019, SVB provided a $10M line of credit for working capital for general corporate purposes, including acquisitions and a $35M cash flow term to refinance existing debt and fund a dividend to the parent entity.

Taking a relationship-based approach, SVB regularly worked with the Privia management team to modify its credit facilities proportionate to the company's growth trajectory. The team also modified the structure of the credit facilities at different periods, going from a venture debt structure to a balance sheet structure and, most recently, a cash flow structure.
Adapting to change and disruption
As the COVID-19 pandemic spread and offices closed, providers faced pressure in their communities to remain viable. Providers turned to Privia Health to conduct virtual visits and stay connected with their patients. "The pandemic further highlighted the need for a partner like Privia Health," said Mehrotra.

At the same time, the Privia Health executive team engaged with their trusted advisors at SVB to brainstorm how reducing elective office visits could impact the business. Based on those discussions, the SVB team worked to pro-actively amend the existing credit facilities and provide additional liquidity to prepare for unknown pandemic exigencies.


Achieving IPO
April 29, 2021, Privia Health Group, Inc. made its debut in the public equities market. Shares of Privia peaked at $35.89 on its first trading day, up 51% from its offer price.

In July 2021, SVB increased the line of credit commitment by $50M to $65M - further exemplifying Privia Health's status as a public company.
Today, SVB has $100M in commitments to Privia Health, and the team continues to look for ways to add value. SVB is currently implementing a virtual card program that will allow the company to streamline its vendor payables, help reduce fraud and create a generous revenue stream to Privia Health.


The impact
Privia Health has over 800 employees supporting more than 3,370 providers caring for patients in 870+ practice locations. The business has helped doctors retain their relationships with their staff and patients while taking advantage of the benefits of a clinically integrated medical group creating an ecosystem of patients, healthcare systems and payers to help reduce costs, improve the patient experience and advance population health.

"We think Privia Health is operating at the right side of history. Healthcare in the US faces untenable challenges as one of the world's largest, most expensive healthcare ecosystems, with an aging population and cost pressures. Privia continues to create one of the industry's largest primary care-centric, ambulatory care delivery network, said Mehrotra. We are just in eight states and DC, so while we are already at a large scale in many respects, we are just getting started. We have 42 more states to go, and we genuinely think we can make an impact on a national scale and solve some of the challenges facing the healthcare ecosystem today."

From a startup to a corporate company traded on the U.S Stock Exchange, Privia Health looks to SVB as a trusted partner for curated financial solutions and investment opportunities to achieve its next milestone.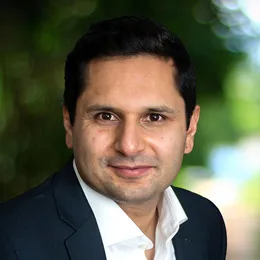 Parth Mehrotra
President and COO, Privia Health
Headquarters
Arlington, VA
Care Center Locations
870+
Practice Locations
$1.6B+
Industry
Healthcare; Digital Health; physician practice management and population health technology company
SVB Solutions
SVB and SVB Securities
SVB Corporate Banking
Break through challenges with the help of a dedicated team of banking experts in technology, life sciences and healthcare.
Learn more
Life sciences and healthcare resources
---
Discover the latest thought leadership content and insights from experts in the community.