Advancing residential solar to reduce greenhouse gas emissions
About Sunrun
SVB is excited to share this success story for Sunrun Inc., one of the nation's leading home solar, battery storage and energy services company. Sunrun's innovative solar services and home battery solution, Brightbox, bring families affordable, resilient and reliable energy.
The bold idea
Lynn Jurich and Ed Fenster met at the Stanford Graduate School of Business and launched Sunrun in 2007. Their vision: provide homeowners with rooftop solar power systems in exchange for a monthly fee that reduces their electricity costs.

Among the first entrepreneurs to focus on residential solar as a service, Lynn, Ed and a third partner invested about $1 million toward their startup and raised approximately $12 million more. Knowing that their pioneering business model would take decades to produce returns, banking partners who could provide a reliable pool of ongoing capital was crucial to their success.
The partnership
In 2014, SVB joined Sunrun's bank group with a $25 million commitment toward a non-recourse term loan facility and an additional $25 million toward a $50 million working capital revolver to Sunrun.

In subsequent years political and economic volatility and old-energy pushback made progress a roller coaster for Sunrun. During this period, the relationship grew and solidified and SVB provided significant commitments of fast, flexible capital to meet the company's unique needs. In addition to access to capital, SVB brought a passion for change and innovation, which positioned it to understand and align with Sunrun's long-term strategy. The partnership continued to advance in a series of successful transactions.


SVB understands our business and the energy industry in which we operate and has been an important partner in Sunrun's success.
Ed Fenster
Executive Chairman and Co-Founder, Sunrun
By 2020, SVB had provided nearly $240 million of financing across five Sunrun debt transactions. When Sunrun sought financing for a new portfolio in 2020, it selected SVB to act as a coordinating lead arranger and administrative agent, putting its trust in SVB as the primary point of contact between Sunrun and its syndicate of lenders. In that role, SVB committed $40 million to a $255 million term loan to finance 26,500 residential solar systems totaling 192 megawatts and found two new banks to join Sunrun's syndicate.
The impact
Formidable competitors have entered the residential solar market since Lynn and Ed launched Sunrun in the attic of Ed's San Francisco home. But with their laser focus on financing, installing and operating residential solar systems, they have made Sunrun the largest residential solar company in the United States.

Sunrun's systems have also made an environmental impact, cumulatively avoiding 11.2 million cumulative metric tons of carbon emissions, an amount comparable to eliminating more than 27.8 billion miles driven by an average passenger vehicle or 1.3 billion gallons of gasoline. The company's customers, on average, save between 5% and 45% on their electricity costs.

Boosted by increasing utility rates and a rising consumer desire for green power sources, Sunrun's market is growing. As the company progresses, SVB looks forward to maintaining its role as Sunrun's loyal and reliable banking partner.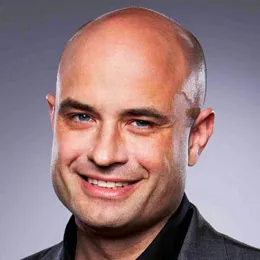 Ed Fenster
Executive Chairman and Co-Founder, Sunrun
Headquarters
San Francisco
Goal
Provide resilient energy to homeowners with the potential for meaningful savings over traditional utility energy
SVB Solution
Corporate Finance, Project Finance, Administrative Agency, Loan Syndications, Cash Management, Business Credit Cards
Industry
Residential solar; solar as a service
SVB Project Finance
Learn how SVB supports innovative climate tech and infrastructure projects with finance solutions. Access the latest project finance deals and connect with SVB experts.
Learn more
SVB Climate Technology & Sustainability
Discover how SVB supports creating positive environmental change.
Learn more
Insights to inspire you
---
Discover the latest thought leadership content and insights from experts in the community.