Supporting founding partners
SVB partners with emerging managers who are changing the venture landscape.
Helping new and growing funds across sectors
Emerging Managers lean on SVB












All companies listed above are independent third parties and are not affiliated with SVB Financial Group.
More than banking
SVB's emerging manager team helps our diverse investor client base thrive by supporting them in various aspects of firm building.
Fundraising
Our team includes former investors and operators with relevant networks and advice for GPs as they build their LP networks
Operations
From providing service provider connections to help secure your fund's foundation, to supporting you with debt financing, banking and credit cards, we can help you navigate the challenges of building a firm from the ground up.
Banking
We support your firm with your banking needs, allowing for fast, seamless deal execution.
Investment Deal Flow
Our clients include thousands of pre-Series A startups, as well as more than 50%* of all venture-backed technology companies in the U.S. Chances are your next deal is already banking with us. *approximate
Insight
Our proprietary data and knowledge can help you understand the venture landscape so you can make decisions with confidence.
Portfolio
Our specialized early stage banking team provides stage-specific banking, access, advice, and provider discounts to help your companies reach their next milestone faster.
Exclusive offers for your fund
---
Emerging Manager clients – and their portfolio companies who bank with SVB - save with discounts from handpicked service providers at the center of the tech ecosystem.
See all

Aumni
---
Up to $25K off on-boarding fees.
Flow
---
Save 15% on Flow's SPV services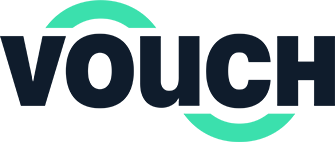 Vouch
---
Exclusive discount for SVB clients.
Terms and conditions apply. Offers subject to change without notice. Provider companies offering discounted tools and services are independent third parties and not affiliated with SVB Financial Group.

"Silicon Valley Bank is a great example of an institution giving back before they get. We really love what they're doing for the entire startup ecosystem." 
---
Pejman Nozad, Founding Managing Partner
All companies listed above are independent third parties and are not affiliated with SVB Financial Group.
Emerging Manager team
A dedicated team to serve Emerging Managers who typically have three or fewer institutional funds under management, likely under $200MM, with a seed and early stage investing focus.
Videos in the SVB community
In three short videos, experienced VC's share their experience and hard-won lessons. Hear from VCs Tim Connors of PivotNorth Capital, Shruti Gandhi of Array Ventures, and Richard Kerby and Rick Zullo of Equal Ventures.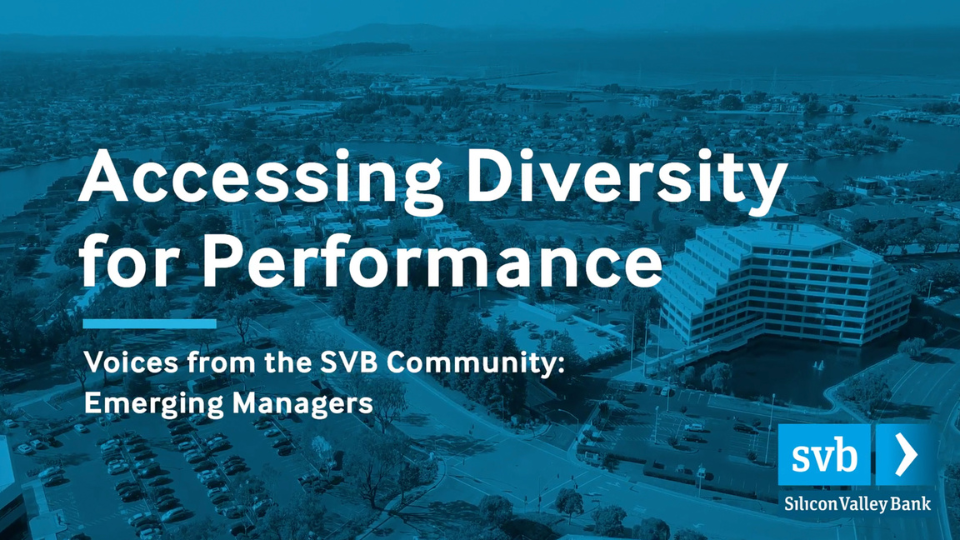 Diverse founders offer compelling investment cases for the managers who spend time getting to know them.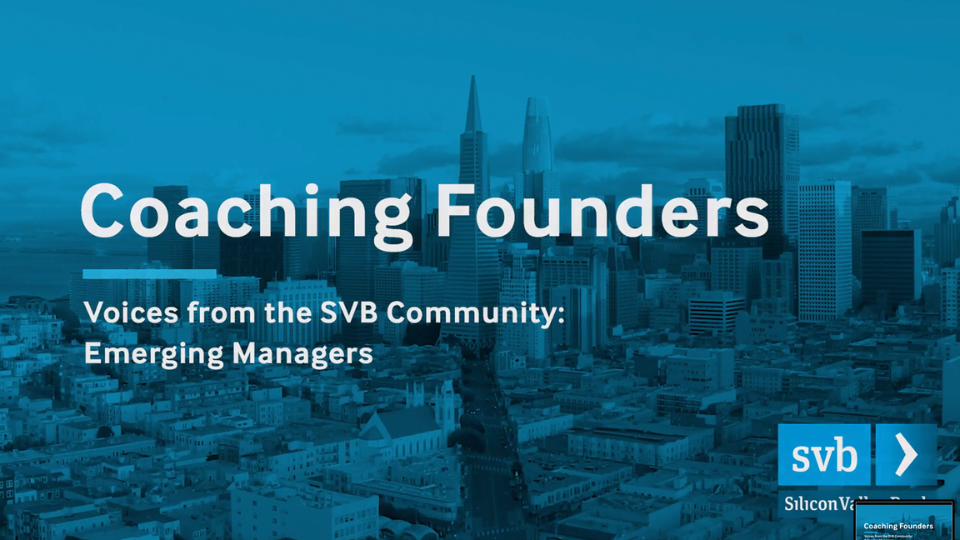 Venture capitalists are more than a source of capital for founders; they're coaches, who offer startups advice, guidance and inspiration.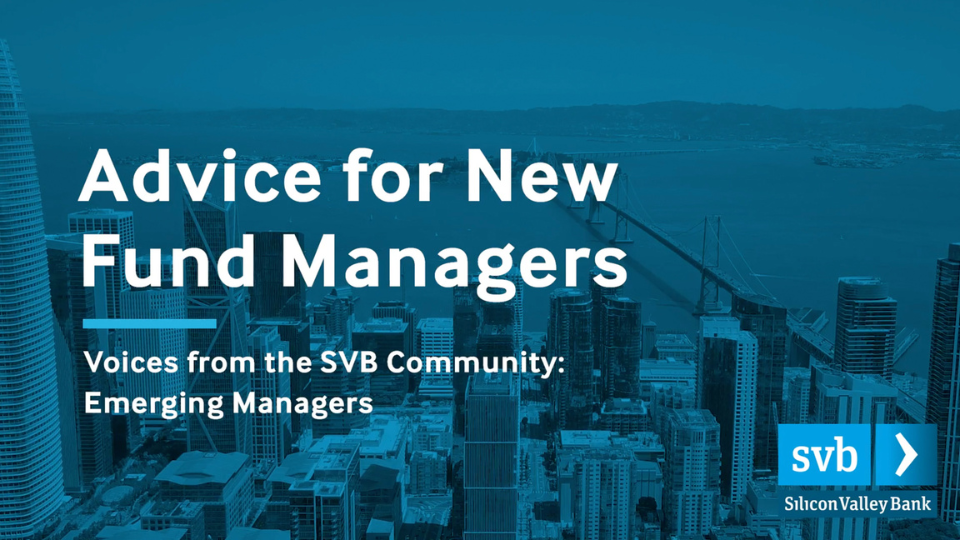 Some lessons are hard-won. Find out what experienced managers wish they had known when they were raising their first fund.