A firsthand perspective of the push for technology solutions to solve the environmental challenges in Alaska.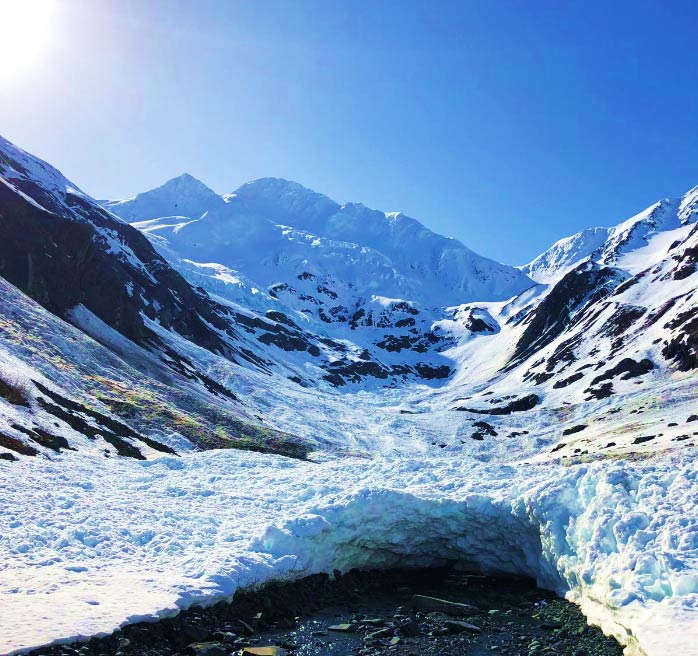 Alaska, the Last Frontier. Populated first by migrants crossing the Bering land bridge around 10,000 BCE, this majestic land has been home to Tlingit, Aleuts and other indigenous peoples for thousands of years. Europeans arrived in the early 1800's, primarily in pursuit of sea otter pelts, with the Russians most active in colonizing the area. From 1733 to 1867, Russia claimed Alaska as part of "Russian America," eventually pushing down as far as California in search of the fur bounty. Fort Ross, not far from the mouth of the present-day Russian River, was built as a stronghold and with agriculture a key priority to supplement nutrition for the northern territories, where the growing season was short and volatile. In time, with the local otter population all but decimated, Russia pulled out of California, and then Alaska, eventually selling to the US its remaining claim to the territory for $7.2 million.
Today, Alaska remains a place of great beauty and challenge. Currently, 740,000 people live within the state's 660,000 rugged square miles — an area twice the size of Texas. Many live in remote villages, without running water and far from a centralized electricity grid. Out of necessity, more than 200 rural microgrids (small, interconnected power generation and distribution systems) have popped up, powered primarily by diesel generators. But because of the high cost of importing fuel, which in some areas can be delivered only a couple of times each year when the ice melts, many communities have had to adjust and adapt on the fly and are now exploring ways to incorporate renewable energy and sustainable technologies into their microgrids.
I recently traveled to Alaska with a group of cleantech investors and entrepreneurs. Outside Anchorage, we skied, hiked onto a glacier, and learned about a great local technology accelerator called Launch Alaska. Formed in 2016, Launch Alaska's mission is to accelerate the resource revolution — that is, to support and scale innovative solutions for the decarbonization and long-term viability of our food, water and transportation and energy systems. It connects customers who have demanding problem sets with startup companies that have innovative, real-world solutions. Launch Alaska's focus is on the defining challenges of the next century.
The current Launch Alaska cohort includes: Oklo, working on very small advanced fission reactors; Carter Wind, working on self-erecting wind turbines; Omega Grid, a peer-to-peer block chain energy platform; Box Power, which makes prefabricated solar minigrids; and Correlate, a platform for energy management programs and systems. Launch Alaska also works in partnership with the Alaska Center for Energy and Power (ACEP), a University of Alaska–based applied research center. Both organizations are looking to attract entrepreneurs developing electrical, space/water heating and transportation technologies to pilot and deploy into the state's microgrids. ACEP also has an on-site Power Systems Integration Lab for testing hardware and software components in an integrated grid system.
Alaska has not been known historically as a hotbed for technology innovation, but there has been more activity on the fund side recently, which is attracting entrepreneurs. The Alaska Permanent Fund (a state sovereign wealth fund) is active but to date has invested almost exclusively in the lower 48 states. Alaska Venture Partners and Alyeska Venture Management are two firms investing in local entrepreneurs, albeit primarily in smaller, early-stage increments. But the timing for Launch Alaska could not be better.
Cleantech and Agtech make a resurgence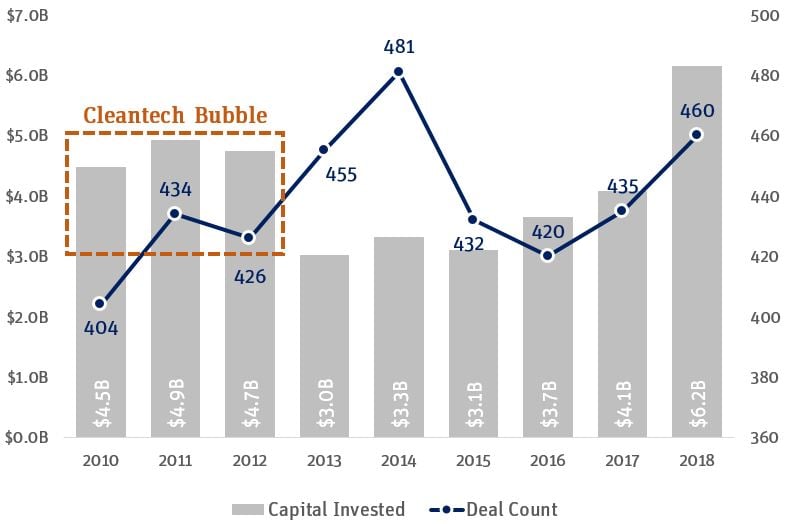 The Last Frontier state is warming faster than the rest of the US — and at twice the global average. New technological innovations are in desperate need: ice roads used to transport freight across the state are turning to slush much earlier in the spring; frozen rivers connecting rural villages are becoming too thin too early; and even the iconic Iditarod Trail Sled Dog Race has been rerouted several times due to lack of snow. On the bright side, with the warming temperatures, Alaska is enjoying an agricultural boom, with the number of farms increasing 30% over the past five years. Some day in the future, Alaska could even be the new breadbasket of the US.
In any case, our traveling group should not have been surprised when our late-winter ski trip fell victim to the unseasonably warm weather. With temperatures 10 degrees or more above average, off-season rain had closed several of the mountain lifts. Fortunately, our ad hoc trip to the Byron Glacier and the Alaska Wildlife Conservation Center was beautiful, visceral and fantastic. Truly, Alaska is a magnificent state, and we should not be surprised if the Russians (or others) again come knocking, looking to buy back the territory to which they once laid claim. With the permafrost melting and northern sea lanes open longer each year, the Arctic north appears to be very much in play. And more and more, Alaska is becoming a great place to launch new technologies.
At Silicon Valley Bank, our Energy and Resource Innovation team is dedicated to working with companies to find solutions to problems across a wide spectrum of industries in the cleantech and energy tech fields. If your company is working to solve these issues or if you just have an interest, I would love to
connect
.