Make Next

Happen Now
We are the only bank in the UK focused solely on
the innovation economy. We work with the brightest minds
in technology – and can help you move your big idea forward.
The bank that helps you
build your business at every stage
SVB's second quarter report covers an innovation economy reaching new heights with increased participation from both traditional and emerging investors.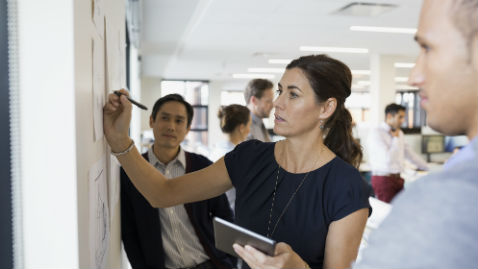 In our annual report on women filling startup leadership roles, we find that progress toward gender parity is improving albeit slowly.
What really matters to UK startups?
Share your views on the future of your industry. Take SVB's Startup Outlook survey.
Our Solutions Expand With Your Ideas
---
Silicon Valley Bank clients live beyond the status quo. We are here to provide financial solutions and business insights designed for growing companies. See what happens when vision and passion collide in these personal stories from our clients.
GLOBAL MARKETS
Going to America
If you're running an innovation business in the UK or Europe and want to infiltrate new markets, US expansion is often a top priority, as the largest commercial market in the world and the global leader in venture-backed financing. We were established in California in 1983 and today have around 30 US offices. Going to America? We can help.