ZipRecruiter
Santa Monica, CA
Venture-Funded
55%
of U.S. venture-backed technology and healthcare IPOs in 2021 are SVB clients.*
* Based on PitchBook and NVCA data
Helping your business as you scale rapidly and grow with confidence
We have helped these leading innovators by providing a mix of banking services and business strategy support.





*All companies above are independent third parties and not affiliated with SVB Financial Group.
A long-term banking partnership to help support your business goals at every stage
SVB offers financial and banking services to help, as you capitalize on business opportunities, raise capital, protect equity, manage cash flows and access global markets.
Banking Services
Manage your growing transactions and payment requirements with banking services designed and offered for entrepreneurs and finance professionals in high-performance companies.
Venture Debt
Explore debt solutions¹ that may help as you build value as well as gain more time and resources to reach your next funding milestone — while minimizing equity dilution.
Global Payments and Foreign Exchange
Get access to efficient, secure and cost-effective transaction systems that can handle international payments and help support your global revenue growth goals. Consult our FX advisors to guide you in managing foreign currency risk.²
SVB Innovators Card
You can rely on this non-traditional business card to help you keep up with the growing needs of your business thanks to venture-friendly credit approval,³ no personal liability and no annual fee.
SVB Private
Wealth | Trust | Banking

Gain access to liquidity, help optimize after-tax performance and simplify your personal financial life with a private bank that takes the time to understand you and your family's needs, goals and legacy.
Fraud Prevention Services
Discover tools, services and guidance to help you better insulate against fraud risk; so that your business can grow without unwanted and costly interruptions.
300
Tech banking and growth experts
Relationship Managers that know the tech landscape as well as your industry and will work with your company at every stage.

Senior Market Manager
Bruce partners with high growth companies of all sizes in the technology, media and telecommunications industries across multiple SVB regions.

Senior Market Manager
Dan leads SVB's National Fintech and Payments Strategy teams.

Head of Relationship Management, Technology Banking
Jake has more than 20 years of experience working with technology companies worldwide and leads SVB's technology relationship banking teams.

Senior Market Manager
Matt has successfully partnered with entrepreneurs, investors and influencers across all growth stages in the hardware, deep tech and energy sectors.

Senior Market Manager
Robert manages key client relationships in technology companies at all life cycle stages to provide highly structured financing and banking solutions.

Market Manager
Sean specializes in supporting diversified financial services solutions for emerging and mature companies working in technology, life science and private equity.

Market Manager
Minh serves as a banking partner for structuring, advising and implementing solutions for companies working in technology, life science and cleantech segments.

Head of Venture Capital Relationship Management
Rob offers clients specialized solutions in areas of venture debt, lines of credit, treasury management, payments, private banking and equity venture capital.

Market Manager
Dan manages client relationships in renewable and traditional energy as well as food and transportation technology with a variety of financial solutions.
Managing Director
Denny Boyle is a managing director at SVB Capital, responsible for sourcing and executing direct venture capital (VC) investments.

Managing Director, SVB
Ted has considerable experience working with technology businesses as a lender, venture capital investor, business operator, investment banker, and consultant.
We go beyond banking solutions to support your success
Leverage our connections, expertise, and resources to help you, as your business accelerates towards its upward growth trajectory.
Networking Events and Summits
Network with your peers, investors and industry icons by attending SVB curated client events and summits.
Creating a healthy company culture starts with recruiting top talent. Access diverse candidates at all levels and advance your business forward.
Learn more
Product Advisors
Take advantage of our treasury management expertise to learn about options, so you can help determine what might work best for your company—whether how to finance growth or to position yourself to attract investors.
FX Risk Advisors
Services available² that can support your business as you look for options to help protect your international revenues, move money across borders safely and cost-effectively, and help manage your risk.
Insights to inspire you
Scaling your startup is hard. That's why we tap our network for advice and inspiration. These personal stories from top finance professionals and tech executives are rich in lessons on how to navigate business complexities and take your company to the next level.
The truth is that pivots are hard. It's hard to recognize you need a radical course correction and it is harder to pull one off. We asked a CEO who had two successful pivots to share tips.
Learn more
There are times when you need to get an overall picture of the financial health of your business. Read what VC and Wall Street analyst, Mike Kwatinetz, learned about evaluating companies.
Learn more
SVB is the gold standard, and where you go if you're building a big, world changing business.
John Tabis
Founder and CEO at The Bouqs Company
Client since 2017
Learn more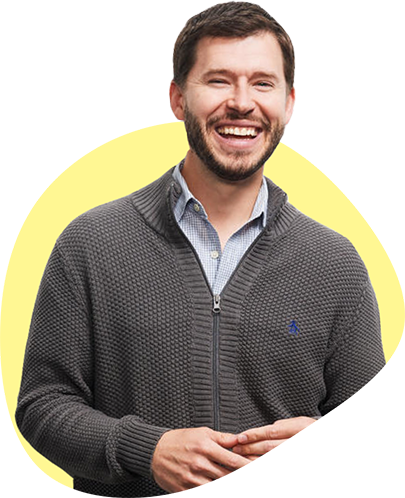 Helping your business to scale faster
Get started with SVB and grow with us for the long run.
Venture-Funded
The products and services that matter for growth-driven startups and executives.