Global Life Science & Healthcare
Whilst you advance the future of healthcare, we help your company scale and grow.
We work with companies just like yours
Our clients span key sectors of life sciences and healthcare.









*All companies listed above are independent third parties and not affiliated with SVB Financial Group.
Our life science and healthcare experts can support your business's growth
Exclusive insights and access to markets, companies and investors.

Senior Vice President
Emily supports innovative biopharma clients and works with founders, C-suite and investors to provide banking and lending solutions that support client innovation and growth.
Make Next Happen Now - Jump start your business
The banking, tools, expertise and connections to help you accelerate growth.
Focus
We specialise in the Innovation Economy. It's what we've done for nearly 40 years. It's what we know. Start with us and we'll take you from Ambition to Beyond Imagination.
Connections
With nearly 40 years in the industry, we are well connected to key players in the tech ecosystem with experience in supporting companies from start up to unicorn status.
What we do:
Leverage our relationships with VCs, Accelerators & Investors
Founder and investor networking events
Corporate connections
International businesses seeking tech partners
Knowledge
Growing a startup is hard work and there's a lot of specialist knowledge involved. In addition to our experts, we've curated a set of content programmes that will support you through your key milestones.
What we do:
Receive guidance and insights about growing your startup
Webinars with experts
Regular "Meet the Investor" VC sessions
Healthcare trends reveal venture funding set new record
---
Healthcare venture fundraising almost doubled over the previous year, with phenomenal growth across sub-sectors: biopharma, health tech, dx/tools and device. Download our report for a deep dive into the current healthcare landscape and critical trends to watch.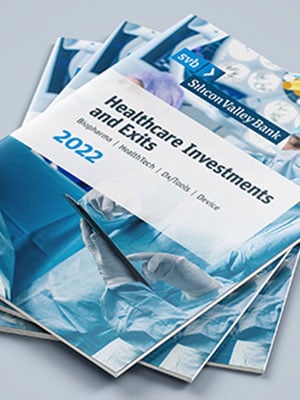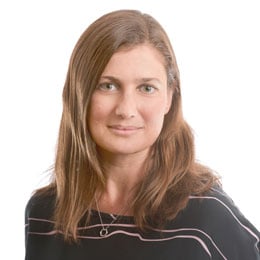 "With Healthcare in the spotlight, our unique expertise is helping clients navigate, grow, expand globally and succeed."
---
Sophie Ehrlich
Director, HealthTech
SVB, UK
Banking solutions tailored for innovation businesses
Whatever your stage of business, SVB has a comprehensive set of banking products and solutions that are designed to help support your business scale and grow for success.
Effectively plan, monitor and manage your cash with our range of solutions.
Learn more
Leverage tailored strategies to manage currency exposure and volatility.
Learn more
Venture Debt
Fund more time, resources and progress - while minimising equity dilution.
US Expansion
Our connections enable smooth expansion into a top global market.
Are you ready to kick-start your journey with SVB?
Supporting advances in life science and healthcare - together.
Current client? Contact your Relationship Manager to learn more.
We go beyond banking solutions to support your success
Whatever your stage of business, SVB has a comprehensive set of banking products and solutions that are designed to help support your business scale and grow for success.
We help support businesses at every stage
---
With over 35 years of experience, SVB UK has products, services and deep expertise that can help support your business as you strive to reach the next stage of growth.

Startup Banking
---
Core banking and financial services whether you are an early stage startup or scaling to Series A.

Banking and financial services for managing cash flow and helping you gain traction to meet key milestones for Series B rounds and beyond.

Corporate Finance
---
Comprehensive banking and financial services to help your company scale, go global or plan for a buyout.