Step Forward: Fueling diversity in the innovation economy
---
Our inaugural event aimed to drive impactful conversations about the key diversity and parity issues facing the innovation economy.
Recording Date | October 19, 2021
Inspiring ideas to make a difference
---
Aimed at driving inclusive progress, Step Forward: Fueling Diversity in the Innovation Economy, launched conversations to explore ways to open up opportunities in the innovation ecosystem to more diverse candidates.

We heard inspirational stories and urgent calls for change from several innovation economy leaders. Many of us were moved by these authentic conversations. Following the event, a veteran venture capitalist messaged the event organizers: "All of these participants are only demonstrating to me that I still have so far to go. But, at a youthful 55, I still have a shot."

We will be updating this page frequently with related content.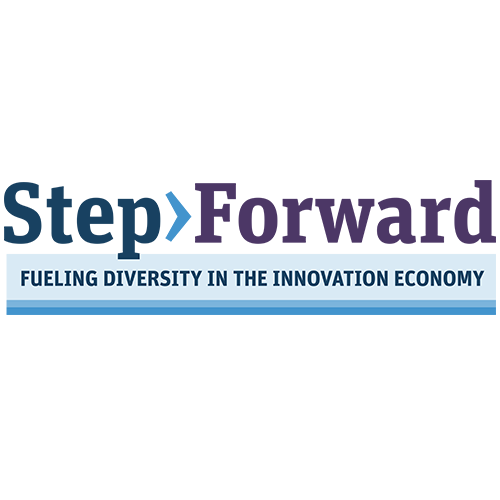 Highlights from Step Forward
---
Read Yvette Butler's key takeaways from the event and more.