Renewable energy company works to save the planet one project at a time
About Longroad
Longroad Energy
is a renewable energy developer focused on the development, ownership and operation/asset management of wind, solar and storage energy projects throughout North America.
The bold idea
Paul Gaynor expected a challenge when a former GE colleague reached out about a CEO position with a startup Boston-based wind power developer in 2004. He'd held leadership roles in the energy industry as well as a pipeline and a power financing company — both high-risk startups that didn't last.
But the venture — First Wind — soared, leading to 16 industrial wind projects in the northeastern and northwestern US and Hawaii, eventually expanding into solar before selling for $2.4 billion in 2015.
Two years later, Paul and three colleagues from First Wind launched their next big project: Longroad Energy Holdings LLC, to finance and develop large-scale wind, solar and storage projects across the US. To succeed, they would need capital — and lots of it.
The SVB Project Finance team has been an important financial partner and lead arranger for our large-scale energy initiatives. The team is very collaborative, has a wealth of knowledge in the industry and connections to get the funding needed for our next big project.
Paul Gaynor, CEO, Longroad Energy
The partnership
Mutual friends introduced Paul and his partners to the SVB Climate Technology and Sustainability practice and Project Finance team, which share a commitment to innovation in renewable energy and infrastructure toward a healthier planet.
The solution
In 2018, SVB joined other partner banks in providing Longroad Energy with the necessary support and competitive project financing for its large-scale renewable energy projects.
2018, Phoebe Solar, 312 MWdc photovoltaic solar project located in Winkler County, Texas: SVB supported the project as lender and hedge provider and provided $366M construction to term facilities with $45M coming from SVB.
2019, Prospero 1, 190 MWdc large-scale solar farm in Andrews County, Texas: SVB supported the project as joint lead arranger and provided $332M of construction to term facilities, with $41M coming from SVB.
2020, Little Bear, 108 MWdc utility-scale solar project located in Mendota County, California: SVB's supported the project as joint lead arranger and provided $333M construction to term facilities, with $65M coming from SVB.
2021, Sun Streams II, 199 MWdc utility-scale solar project located in Maricopa County, Arizona: SVB served as coordinating lead arranger and administrative agent and sourced $132M term loan facilities, with $44M coming from SVB.
The impact
Today, Longroad owns 1.6 gigawatts (GW) of operational and under-construction wind and solar projects across the US. Its services affiliate, Longroad Energy Services, operates and manages 3.6 GW comprised of these projects plus 2.0 GW of wind and solar projects on behalf of third parties.
SVB continues to support Longroad's groundbreaking work to transition the US to a clean energy future.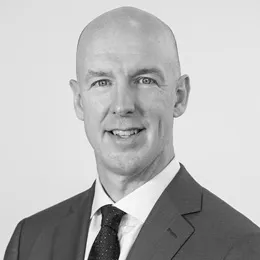 Paul Gaynor
CEO, Longroad Energy
Company Size
150 employees
Goal
Financing and constructing renewable energy projects while providing operations and asset management services to wind and solar projects across the US.
Industry
Renewable energy, semiconductor manufacturing
SVB Solution
Project Finance: Coordinating Lead Arranger, Administrative Agent, Lender, Hedge Provider
SVB Project Finance
Tap into our network of project owners, sponsors, and investors to finance large cleantech and sustainability resource projects.
Learn more
The Future of Climate Tech 2022 Report
The latest edition of our report analyzes venture investments, exit trends and emerging technologies that offer hope for a sustainable future.
Insights to inspire you
---
Read insights and stories from industry experts to help as you work to accelerate your company's growth.