2018 Startup Outlook

China Report
Chinese startups are buoyed by growing tech ecosystem

The outlook for the tech sector is strong, with a large number of startups saying they expect more M&A opportunities. Access to talent and raising capital remain challenging. Compared to the US and UK, a higher percentage of Chinese startups have women in senior company roles and at least one woman on the founding team.

Jump to Business Conditions | Funding | Hiring & Talent | Public Policy
Business Conditions
---
Chinese startups are buoyed by growing tech ecosystem
Eight in 10 Chinese startups say business conditions in 2018 will be better than in 2017. This reflects the optimism in the country's economic prospects and a growing demand by mobile-first consumers for goods and services.

Hiring & Talent
---
Finding tech talent is challenging
Reflecting China's expanding tech ecosystem, Chinese startups, like their US and UK peers, say it is challenging to hire talent with the skills needed to grow their businesses.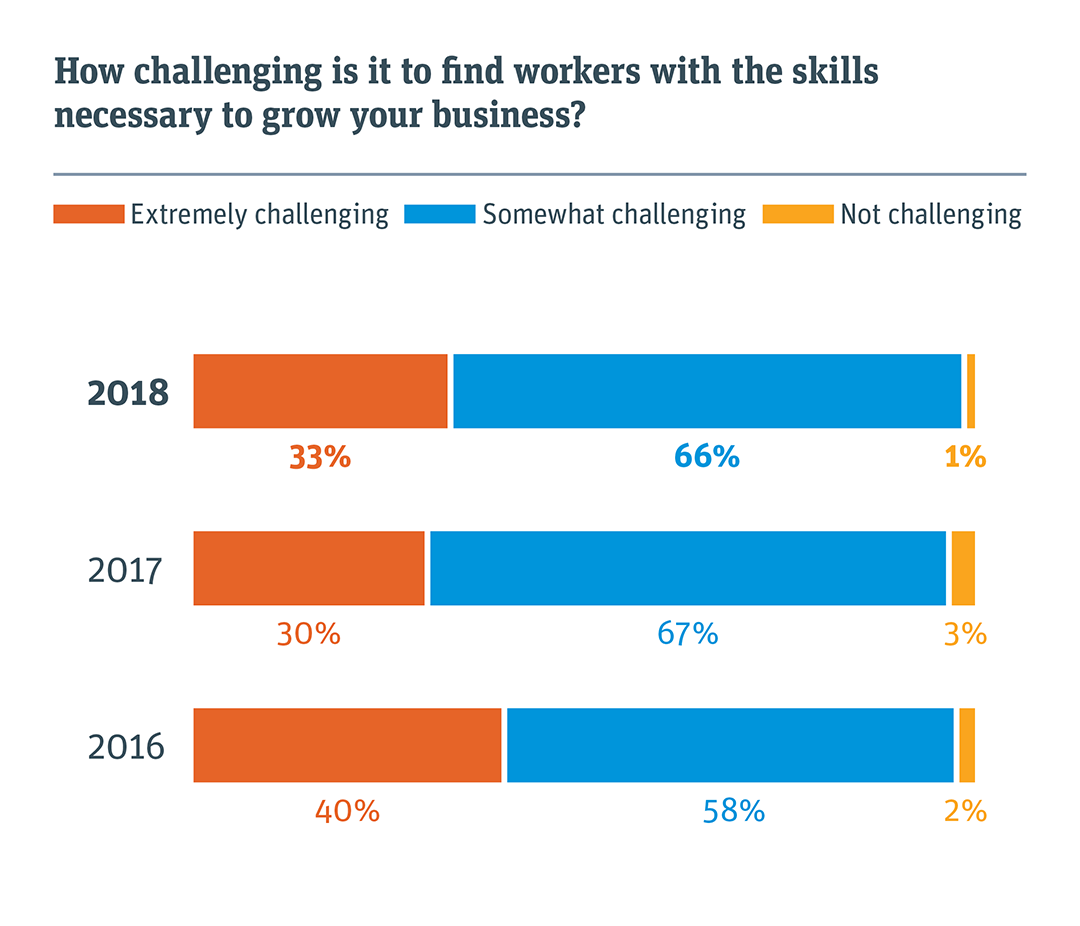 ---
The majority of startups have women in leadership
About two-thirds of Chinese startups (63 percent) have at least one woman in a senior role, a considerably higher percentage than in the US. Half of Chinese startups say they have programs in place to increase the number of women in leadership roles.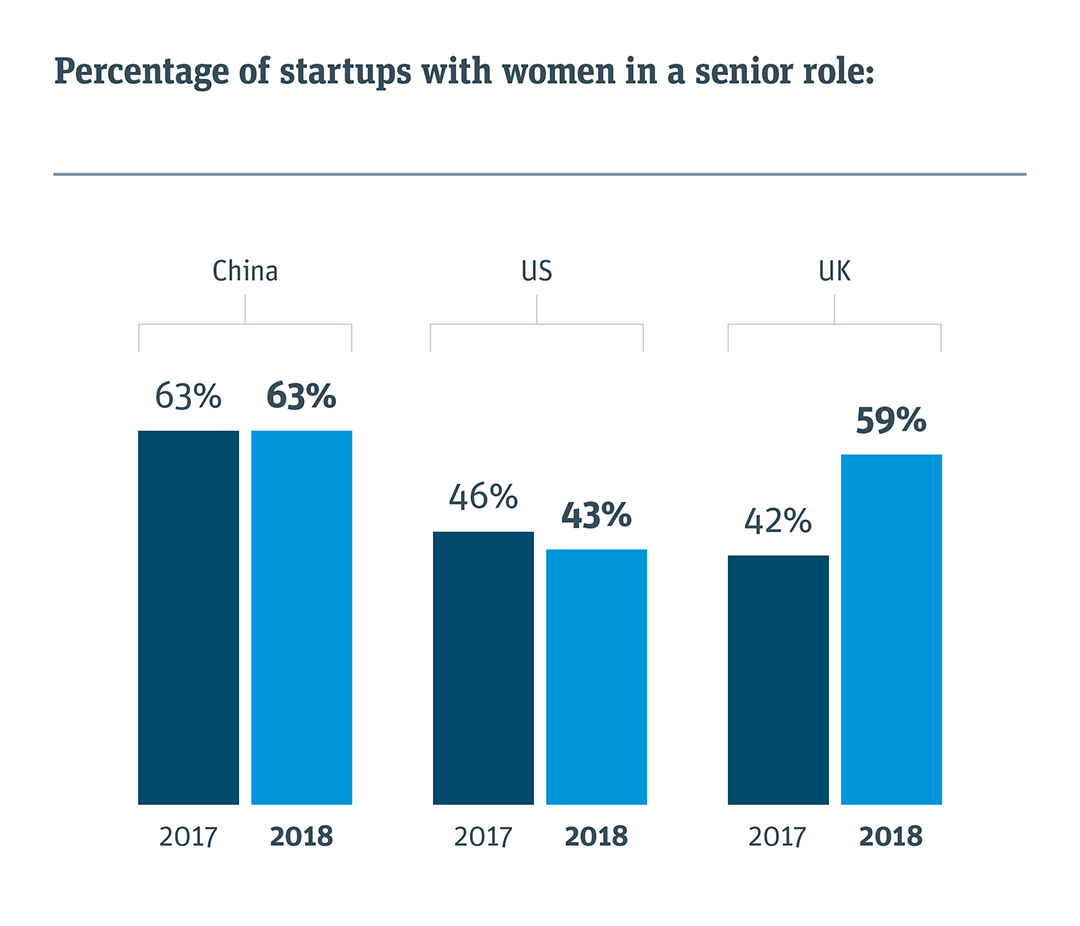 Public Policy
---
Taxes and access to talent are top policy concerns
Corporate taxes and access to talent are the top two public policy issues that Chinese startups say have the most impact on companies like theirs.
"Reducing corporate taxes would help R&D-intensive companies spend less on operations and focus more on research and development."

—Biotechnology executive, China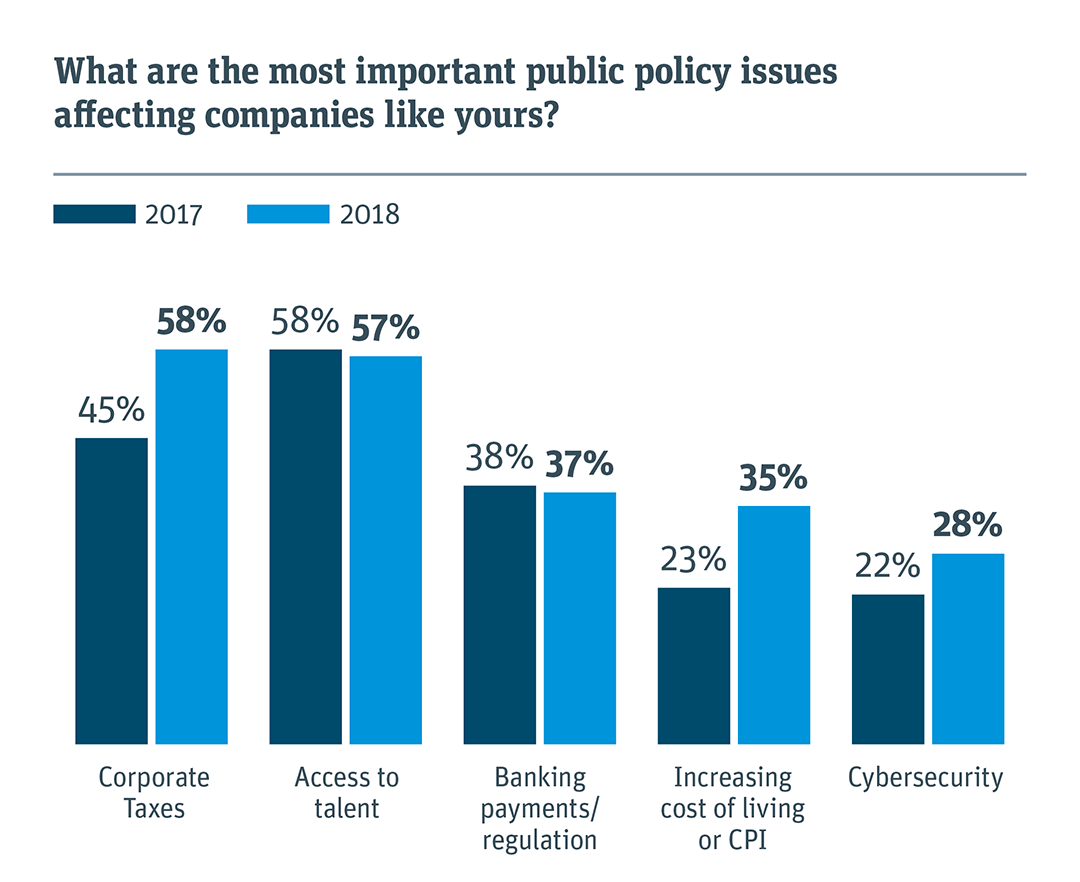 Note: Respondents could choose up to three responses.

---
Startups plan to expand offshore
Seeking to expand their opportunities and access to resources, two in three Chinese startups say they are locating nonsales jobs and operations outside China. In part, local laws and regulations have affected these decisions. Respondents cite tax policy and the regulatory environment as leading factors.
"We need more flexible tax policies to reduce operations costs and simplify the process for technology, media and telecom (TMT) companies like us."

—TMT executive, Beijing