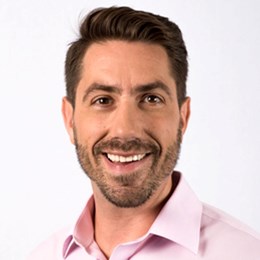 Shai Goldman
Managing Director, VCRM
Venture Capital Relationship Management
Office
Professional Summary
Shai has more than 15 years of experience working with the startup and venture capital community. He moved to NYC from the Bay Area in 2011 to help build out the SVB office and launch a new group serving early-stage founders. His current focus is on engaging the local VC community in NYC. Previously, he was a Venture Partner at 500 Startups, where he conducted investing, fundraising, community building and portfolio management.

Shai serves on the NYC Advisory Board for BUILD.org, which is dedicated to proving the power of experiential learning through entrepreneurship, and igniting the potential of youth in under-resourced communities. He graduated from Santa Clara University. Similar to SVB, Shai has a global background, having been born in Israel and growing up speaking three languages. He is married to a California native and helps raise their two children and two yorkies.
Contact Information
Now Let's Get Started
See how SVB makes next happen now for entrepreneurs like you.