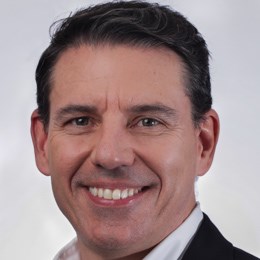 Pete Scott
Credit Risk Manager
Life Science and Mezzanine Finance
Office
Professional Summary
Pete Scott is the Credit Risk Manager for Silicon Valley Bank's Life Sciences and Mezzanine Finance practices. His responsibilities include the approval of new loan and investment transactions for companies in the biopharma, medical device, diagnostics, healthcare services, and digital health industries. Pete also oversees the management of the global healthcare & life science portfolio as well as co-manages the National Healthcare & Life Science practice.

Scott joined Silicon Valley Bank in 1996 as a senior loan officer on the Northern California semiconductor team. During Mr. Scott's eighteen year tenure with Silicon Valley Bank, he has worked with a wide range of high tech and life science companies including those in the biotechnology, medical devices, semiconductor, and telecommunications industries and has held various senior positions including Head of Life Science, senior vice president and manager of the Northern CA Life Sciences Team, Communications & Electronics Team, and Semiconductor Team. Scott is a rotating Chair of Silicon Valley Bank's Loan Committee where the largest and most complex loan transactions are approved.

Prior to joining Silicon Valley Bank, Scott worked six years as a senior lender in the Commercial lending Division of Wells Fargo Bank. Mr. Scott graduated from Wells Fargo Bank's Credit Training Management Program in 1994 and received his BS in Business Administration from Northern Illinois University in 1989.

Mr. Scott's passions include wine and cycling. He is a board member of Story Winery; a family-owned winery located in Amador County and is an active member of the SVB cycling team.
Contact Information