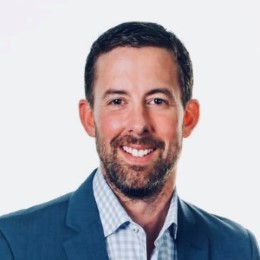 Kelly Belcher
Director
Energy & Resource Innovation
Office
Professional Summary
Kelly Belcher is the director for SVB in Houston, where he's responsible for the development of new business relationships and for strategy and oversight of the current portfolio. In addition, Kelly is also in charge of cultivating the energy-tech ecosystem throughout the global practice. Because the energy sector has been extremely slow to accept change, Kelly is particularly passionate about how his work will help advance technologies in this industry. He's excited about working with companies that are at the epicenter of developing ways to do things cheaper, faster, safer and more environmentally friendly.

It's no wonder that Kelly's clients throughout the SVB organization count on his expertise in the non-renewable energy sector. His entire career has been in the energy industry; the fifth generation of his family to work in oil and gas, Kelly spent the summers of his youth working for his father in the oilfield. Prior to joining SVB, he worked in financial operations and asset management for a private-equity backed E&P company. This included directing commercial activity for the operator, a role in which he witnessed the day-to-day operations of drilling and producing crude oil and natural gas. Kelly launched his career as a financial analyst for Northwestern Mutual and later worked for Merrill Lynch. At Texas Tech University, Kelly earned a bachelor's degree in finance and economics, a master's degree in business administration and a master's degree in financial planning.

In his free time, Kelly volunteers in fundraising efforts for a variety of organizations. These include the Ironman Foundation, supporting local, regional, and global nonprofit initiatives; the Houston MS 150, a bike ride in support of multiple sclerosis; the Houston Marathon Foundation, which supports running programs for community and youth; as well as the Brookwood Community, which provides opportunities for adults with special needs.

Kelly lives in the Nottingham Forest area of Houston with his wife, Emily, their two children, Jack and Max, and their Basset Hound, Winston. An athlete and outdoorsman, Kelly has completed multiple Ironman triathlons and enjoys ultra-distance running as well as hunting and fishing. He's also an avid world traveler.
Contact Information