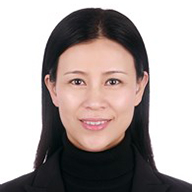 Carolyn Chen
Managing Director
Silicon Valley Bank
Office
Professional Summary
Carolyn Chen joined SVB in December 2013 being responsible for SVB's business in China. Before joining SVB, Carolyn worked with International Financial Corporation, a private investment arm of World Bank Group, for 10 years, focusing on direct investment and lending to private sector in manufacture, agriculture and healthcare/education industries in China and Asia Pacific Region. While in IFC, Carolyn also involved in IFC's issuance and on-lending of Panda Bond, Dim Sum Bond and Currency Swap, which were all first of its kind in China. Before IFC, Carolyn worked for China International Capital Corporation for three years on equity research. Carolyn obtained her MBA degree from London Business School, and Bachelor of Economy from UIBE.
Contact Information
Now Let's Get Started
See how SVB makes next happen now for entrepreneurs like you.