Trefethen Family Vineyards
Napa, CA
Premium Wine Banking
Our team of wine experts is committed to the success of vintner families now and for future generations to come.
We provide insights and financial services for wineries, vineyards and vintner families to help you capitalize on your growth opportunities
We're thrilled and proud of the relationships we've built with the generations of vintners that we call our partners.





Over $4 billion
in loans extended to our premium wine banking clients for 26+ years
We have been committed partners to our premium wine clients since 1994 - providing industry insights, strategic advice and financial expertise.
EVP & Founder
Backed by decades of experience and research, Rob is passionate in providing insights through his writing, as well as strategy to vintners.

Director (Sonoma & Central Coast)
Rob thrives on using his extensive background in business to help clients achieve their goals. Rob's experience spans across the wine regions in CA, OR and WA.

Managing Director (Napa)
Suzann leverages her 20 years in banking to help entrepreneurs realize their dreams. She enjoys finding creative ways to finance wineries and vineyards.

Director (Oregon & Washington)
Nick's a former winemaker turned wine banker. He loves leveraging his passion for wine and expertise in finance to support vintners as they pursue their goals.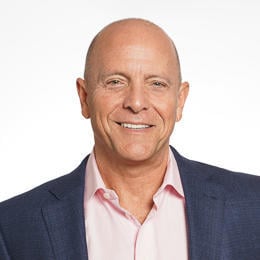 Brand Ambassador (All Regions)
Greg uses his extensive wine industry experiences to facilitate partnerships between leading wine producers and visionaries in the innovation economy.
We have a long-standing relationship with the industry
Our long, deep relationships with the wine industry—along with our exclusive research, benchmarking and brand-building services—allow us to provide customized solutions for managing and accelerating your growth.
FINANCING SOLUTIONS* FOR VINEYARDS AND WINERIES
Let our expertise in crafting specialized financing solutions for wineries and vineyards help you, so you can focus on the business of growing grapes and making wine.
Vineyard acquisition and development
Re-planting/redevelopment
General working and seasonal crop lines of credit
Long-term real estate purchases
Equipment loans and debt restructuring
SUPPORTING THE INDUSTRY
We view ourselves as being part of the vintner community and strive to make a difference with various initiatives.
Vintners Associations
Emerging Wine Leaders Series
Watermark Women's Conference
Advocacy
SUPPORTING YOUR BRAND
Gain access and valuable relationships with our technology and life science network.
Winemaker Dinners & Events
Corporate Gifting
Auction Events
Tech Visitation
Wine Country Concierge Services
Wine Education Tasting
Meeting Space Capabilities
Wine Purchasing Program
MARKET INTELLIGENCE
Providing powerful tools to help you run your business.
Insights from ecosystem
State of the Wine Industry Report
Direct to Consumer Program
Peer Group Analysis Benchmarking
2023 Direct-to-Consumer Wine Report
---
Sweeping changes are occurring in the wine industry. Shifts in consumer behavior are creating opportunities for wineries willing to adapt their marketing strategies. Read the 2023 DTC Wine Report to understand the significance of these three key takeaways:
Substantial changes to visitation numbers
Long-term adoption of by-appointment tastings
Addressing the overdependency on tasting rooms for new club member acquisition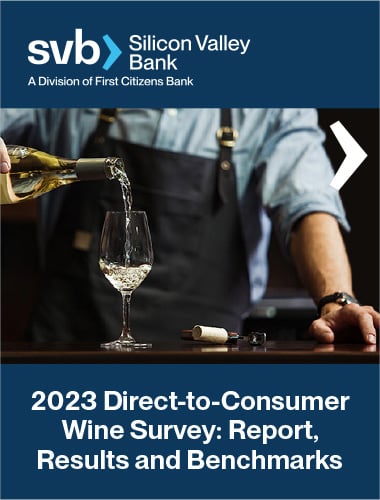 They understood the wine, our brand, and they know our mission. It's hard to find that… it is a long-term relationship.
Michael Browne
Founder and Proprietor at Cirq
Client since 2006
Learn more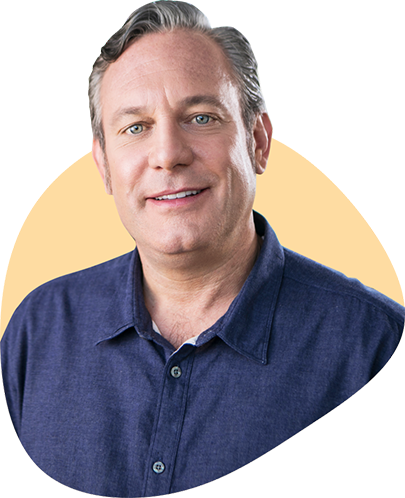 Financial solutions to help support your business's unique needs
Lending Solutions for Wineries and Vineyards
Let our expertise in crafting specialized financing solutions for wineries and vineyards help you, so you can focus on the business of growing grapes and making wine.
Commerical Banking for Wineries and Vineyards
Leverage SVB's expertise to help your business optimize cash flow, mitigate the risk of nonpayment and stay competitive.
Private Banking and Wealth Advisory Services
Customized financial planning and tailored wealth management solutions3 for winery owners, vintners and their families.
Ready to get started with SVB's Wine Division?
Discover how SVB is helping to support wine businesses in their growth strategies.
Insights from our SVB Wine Industry Experts
Read the latest news and insights on key market indicators that impact what you do every day.