Twist Bioscience
San Francisco, CA
Global Life Science & Healthcare
We help companies advancing the future of healthcare scale effectively at every stage of growth.
Our Expertise
---
Biopharma

HealthTech

Medical Devices

Healthcare Services

Diagnostics and Tools
We work with companies just like yours
Our clients consist of the top companies and investors across key sectors of life sciences and healthcare.









*All companies listed above are independent third parties and not affiliated with SVB Financial Group.
Over 80
global life science and healthcare experts in SVB offices in North America, Europe, and China
Our global footprint provides insight into and access to markets, companies, and investors not accessible otherwise for clients to learn from and engage to improve their business.

Head of Life Science & Healthcare
Katherine serves as Head of Life Science & Healthcare and sits on the board of SVB's joint venture in China, SPD Silicon Valley Bank.

National Head of Business Development
Michael is the National Head of Business Development and Managing Director for Silicon Valley Bank's Life Sciences Practice.

Head of Early Stage Life Science
Ben is a national leader of SVB's Early Stage Life Science Practice. He focuses on building relationships with key centers of life science technology development.

Managing Director
Anne leads SVB's relationship with companies in Canada's life science market and thrives on supporting these companies as they influence the next breakthrough.

Managing Director, Life Sciences
Nooman leads a team dedicated to supporting early, growth-stage and established EMEA and multinational businesses in all sectors of life sciences.

Managing Director
Jonathan provides banking and lending opportunities as well as spearheads strategic relationships with many life science and healthcare venture capital firms.

Head of CipherBio
Matt leads CipherBio, which helps founders raise capital and gain funding insights. Matt leverages 20 years of financing and building innovative companies.

Market Manager, HealthTech & Device
Chris is head of Northwest & Northeast HealthTech & Medical Devices.

Managing Director
Kate is managing director of SVB's Life Sciences & Healthcare practice, based out of Boston, covering Biopharma, Dx, and Tools for the NE and NW markets.
Grow with confidence
The financial stress of unpredictable development timelines, regulations and reimbursement cycles can stand in the way of innovation and growth. SVB has the insights, guidance, and resources to help you scale effectively at every stage of growth.
Connect to the global SVB network
We have deep connections throughout the life science and healthcare ecosystem. They include healthcare providers, payors, large corporates, biopharma, growing companies, promising startups and a full-range of investors to help support you along the way.
Meet the VCs we work with
Find your next hire through SVB's exclusive job board
Get introduced to specialized service providers
SVB Leerink
We leverage our combined knowledge and experience to empower our clients to make well-informed strategic decisions that create opportunity to improve human health.
Define and achieve their strategic, capital markets and investment objectives
Offering market intelligence and strategic advisory
Drive connections with management teams and institutional investors
CipherBio
Our global community helps life science entrepreneurs and startup CEOs raise capital from the right Venture Capitalists.
Access to investing data based on indications
Access to discover and navigate the life science ecosystem
Ability to explore how your science is interconnected
SVB in China
Tap cross-border border expertise on China healthcare through our joint venture, SPD Silicon Valley Bank.
Healthcare Diversity, Equity & Inclusion Forum 2020
Advancing DE&I across the global life science and healthcare ecosystem.
Access ideas from DE&I

leaders

 

Discover

highly-relevant

p

resentations

Participate in the co

nversation
Strategies for Growth Beyond Series A: eBook
This interactive eBook features a completion of articles that address challenges facing today's founders and CEOs after achieving Series A funding. Read real-world stories and get tips to help your organization accelerate growth.
They understand the value of relationships. They wanted my business when Twist was nobody.
Emily Leproust
Co-Founder & CEO at Twist Bioscience
Client since 2013
Learn more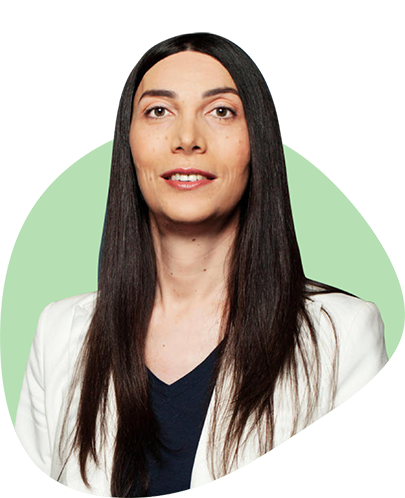 Sophisticated solutions tailored to your lifestage
Insights from SVB Industry Experts
---
Proprietary insights to keep leaders on the cutting-edge of their sector and industry.
Get regular updates from SVB's healthcare practice